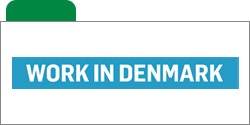 Automation Engineer
We are searching for a new colleague to join our Plant Engineering team in Hillerød. Are you interested in design and daily operation of SCADA systems in a GMP environment? Then you might be just the candidate we are looking for!
About the Team and the Department
The Plant Engineering team consists of 16 engineers that provides technical support for all plant utilities and support equipment, such as plant steam boilers, cooling and heating systems, HVAC systems, water pre-treatment systems, USP water systems, clean steam, plant and clean air, process gases, electrical systems, utility and building automation.
The team develops and implements maintenance metrics and strategies to avoid unplanned downtime. Moreover, they optimize and simplify corrective and preventive maintenance concepts.
They specify User Requirements and provide engineering from basis of design, validation, qualification into operation of the equipment. Lastly, we follow and monitor energy usage and constantly look for optimization opportunities.
The team is part of the Technical Operation & Support department and provides mechanical, electrical and automation engineering support for plant utilities and manufacturing support systems. The working environment is built on trust, open communication and having focus on safety and respect for colleagues is a natural part of our work culture.
About the Role
The Automation Engineer will provide support to our new AVEVA SCADA system, including system administration, servers, network, controllers and interfaces. Describe, execute and document changes to the Validated Data System, standalone PLC's and Critical Alarm Management system, Software version control system (VersionDog) and interfaces to PI data storage system. You will participate in projects that include expansion or modification to existing SCADA system. You will work closely with end-users to understand system functionalities to find optimal Automation solutions that support equipment reliability and digitalization strategies.
Your tasks:
Manage system changes in a GMP environment
Develop and implement system improvements and configuration of software and hardware changes.
Analyse data to ensure system performance and reliability.
Troubleshoots complex system failures and perform root cause analysis.
Perform system training and provide support to end users. Create SOP's and user manuals.
Participate as owners representative in upgrade and expansion projects.
Qualifications:
You have a Bachelor in Control, Electrical, Mechanical Engineering or a comparable degree.
1 - 2 years of experience with Pharmaceutical Industry
Preferably experience from a Bulk Manufacturing Facility or Food Industry.
Good English verbal and written skills
Personal skills:
As a person you thrive in a multicultural environment where things move fast. You pay attention to details and possess effective problem-solving skills. You are service minded and a good team player. You take ownership and have the ability to work with a sense of urgency.
We offer a position with an international business mindset, opportunities for growth and an attractive compensation and benefit package.
Degrees of interest: Bachelor in Control, Electrical, Mechanical Engineering