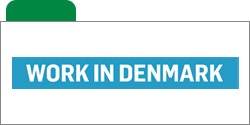 Continuous Improvement Partner, QC
Are you eager to join a fast-growing CDMO, where you will get the opportunity to drive continues improvements in a large and growing Quality Control department? Now you have an exciting opportunity, as we are looking for a Continuous Improvement Partner for QC, who shares our passion, drive, and energy – for which we use the Japanese expression Genki
THE POSITION AND KEY RESPONSIBILITIES
Your responsibility as Continuous Improvement Partner for the QC department will be to drive a continues improvement culture and always be ready to challenge status quo. In this role you will work close with peer Continuous Improvement Partners across the site, to inspire, collaborate and ensure we are "pulling in the same direction". You will also be working closely together with the leaders in QC as well as their teams, helping them with your project management, LEAN, Six Sigma tools to drive improvements, with the purpose of creating a sustained culture of excellence where every employee can see improvements and contribute with their unique knowledge on a daily basis.
You will also take a leading role in a large improvement project named "Lab of Tomorrow", that was kicked off in September this year and will continue throughout the next many months. For the first wave, 9 initiatives have been selected for executions, and a project organisation has been established.
Main tasks:
Coach on ideal behaviour that drives a proactive improvement culture
Lead targeted improvement work and set an example
Drive lean events and improvement workshops
Train the QC organisation in improvement tools
Execute meetings, facilitate follow-up sessions, and workshops
Supporting team members in various tasks and executing projects across QC
Support leadership team with must-win initiatives
QUALIFICATIONS
You have solid experience with leading continuous improvements, and a proven track record of producing results. You have a toolbox with a variety of tools like Shingo, Lean, Six Sigma, Scrum, VSM and more to help implement the continuous improvements.
The ideal candidate has a solid experience from a laboratory environment within the pharmaceutical industry and have had a role driving continuous improvements within this area.
You develop efficient working relationships with peers and stakeholders at all levels, and for you, teamwork and collaboration are key to success. You enjoy working as an entrepreneur, finding new and smarter ways to work, while fulfil the quality requirements in a GMP environment. You can get people to follow your and can motivate and take lead through changes.
You have excellent verbal and written English communication skills. Danish is not a requirement but is an advantage.
As a person you open, curios and motivated by succeeding as a team. You have a pragmatic approach and look for solutions with an open and communicative approach, where you listen to understand. You thrive in an operational environment where priorities may shift on short notice, and where we at times will have to prioritize.
Degrees of interest: Solid experience from a laboratory environment within the pharmaceutical industry