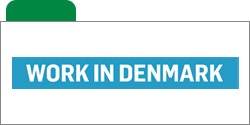 Downstream Process Engineer
Now is the time to join our great team of Downstream Process Engineers! As we continue to expand, we are looking for a motivated team player who wants to make a difference every day.
About the Team
Process Engineering at FUJIFILM Diosynth Biotechnologies in Hillerød, Denmark supports process equipment through all phases of the equipment lifecycle – from design, through commissioning and validation activities, in daily operations and changes required to support new process introductions and optimizations.
You will join a strong team of Downstream Responsible Engineers: We value collaboration, knowledge sharing and take pride in delivering robust services and solutions to our stakeholders. We communicate openly and are inclusive. We offer a culture with happiness at work – where we support each other and celebrate our successes.
About the Role
In the role as Responsible Engineer, you will ensure downstream process equipment readiness for production use: The tasks include systematic problem solving for troubleshooting activities, driving changes to the process equipment to improve robustness, and support our stakeholders during investigations. You will have your own area of responsibility but work closely together with the team as we have a strong sense of urgency and support each other every day regardless of individual responsibility.
The position interacts closely with the Drug Substance manufacturing team as well as several other disciplines such as Quality, Automation, Validation, Process Science, and Maintenance.
Responsibilities
Support the Manufacturing operations and secure reliable and robust operations
Provide engineering technical troubleshooting for all downstream equipment as required
Perform equipment setup for change over between campaigns
Participate in cross-functional work required for new product introductions
Deliver engineering SME assessments to investigations
Suggest and drive improvement changes including performing risk assessments
Review validation protocols and support commissioning and validation testing
Perform training to ensure the production teams understand equipment functionalities
Participation in the engineering on-call program is required on rotational basis
Requirements
Minimum a Bachelor's Degree within engineering or similar discipline
2+ years of experience in the areas of GMP manufacturing, engineering or facilities in a pharmaceutical environment
Enjoy working as part of a team and also being comfortable working independently
Curiosity and strong sense of urgency
Self-driven
Experience working with equipment in a commercial GMP environment is a big advantage
Fluent in English both verbal and written
Degrees of interest: Bachelor's Degree within engineering