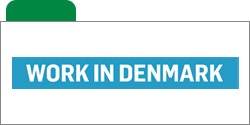 Pharmaceutical Quality System (PQS) Specialist
Do you have a passion for ensuring Quality Standards are met? In this new role as Pharmaceutical Quality System (PQS) Specialist you will ensure that products or services provided to our customers meet the required quality standards. We need someone with the ambition to look for ways to improve and promote quality on both a local and global scale.
About the team
The Pharmaceutical Quality System department (PQS) is a team of 10 motivated professionals who manage a variety of QA tasks in relation to quality systems, customers audits and regulatory inspections. You will be part of a very competent team that works with a high level of independence and influence on their daily work. we are driven by our commitment to the patient. As a team, we support each other.
The Pharmaceutical Quality Systems (PQS) department is part of the wider Quality group and sits within the Quality Continuous Improvement department which also includes the Operational Resilience team, the Operational Learning &Development team and two experienced Continuous Improvement Partners. We work very closely together as a unit to ensure we capture the learnings and embed it into the PQS.
Our Manufacturing site in Hillerød, Denmark, brings together a complete range of expertise, capabilities and technologies to manufacture advanced biologics.
Key Roles and Responsibilities
Your primary driver is to support developing and maintaining a robust Pharmaceutical Quality System (PQS), and coordinate customer audits and regulatory inspection where we demonstrate our strong PQS.
Ensure adequate quality systems are implemented across the business to meet regulatory and customers' requirements
Support creation and maintenance of quality assurance policies for all our quality subsystems
Interface with Business Process Owners to implement quality system strategies and plans to facilitate continuous improvements of the PQS
Interface with Regulatory Affairs and Business Process Owners to develop robust compliance processes
In collaboration with Regulatory Affairs, interpret and implement quality assurance standard
Assures ongoing compliance with quality and industry regulatory requirements
Be a key support for audits and inspections at the Hillerød site including follow up on observations, actions, process improvement opportunities and extent of condition
Maintain professional working knowledge of relevant regulations, guidance documents, and standards
Identify best practices within the company, and outside of FDB, and serve as a conduit for best-practice sharing.
May periodically be assigned specific projects across the company, which align with the company's strategic plan.
You will report to the Head of Pharmaceutical Quality Systems.
Qualifications
Bachelor's or Master's degree in Engineering, Science, Operations or Business
Minimum 10 years of experience in regulated industries with at least 3 years in pharmaceuticals or medical device.
PQS experience in a regulated industry required.
Comfortable being involved in audits and inspections.
Good understanding of the continuous improvement and lean principals
Working knowledge of MasterControl or other EDMS preferred.
Working knowledge of Trackwise system preferred.
Formal lean training and comprehensive knowledge of continuous improvement methodologies and tools (i.e. Lean/Kepner Tregoe) combined with excellent project management skills is an advantage.
Embraces the Human and Operational Performance principles.
Experience in use of Microsoft Word, Excel, and Powerpoint
Ability to learn and use web development tools
Personal skills
Detail oriented with the ability to see bigger picture and envision step-change scenarios; outstanding conceptual/process skills
Excellent presentation, coaching & communication skills.
Comfortable and capable communicating at all levels of the organization
Degrees of interest: Bachelor's or Master's degree in Engineering, Science