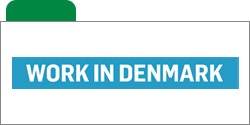 Lead for Quality Deviations
Are you driven to understand and learn; and are eager to lead the quality deviation process at FDBD. To continuously seek and explore the cause of deviations and facilitate the identification of meaningful CAPAs? Do you have a flair engaging both our internal stakeholders and our customers?
Then look no further, come and join this fantastic team on our exciting journey.
The role
The Resilience Engineer is responsible for maximizing organizational learning through the application of systematic and analytical cause analysis techniques inclusive of Human and Organizational Performance principles to each quality investigation.
Furthermore the Resilience Engineer applies appropriate methodology for each given situation, facilitates the cross function team appoint to investigate the atypical incident and collects and synthesizes data in order to identify causes that if addressed would prevent recurrence. The investigations range from remedial action requests to high risk deviations.
In this role you will be the key contact for presenting investigations to customers, the wider organization and during audit/inspections. Strong skills in communication is a real plus for this role, as you will cover a broad variety of tasks related to internal stakeholders, customer interface and senior management.
The department
The main function of the team is to drive the quality deviation process to ensure we minimize recurrence of these incidents, learn, improve and ensure we continue to delight our customers and provide the patient with the highest quality product.
Your primary tasks will be to:
Drive investigations for quality deviations forward in an active and leading role.
Organize, lead, and facilitate cross-functional investigation teams
Conduct quality investigations with focus on performance improvement and risk reduction, in alignment with the Pharmaceutical Quality System requirements and governing regulations.
Documents investigation reports and findings in designated quality systems and ensures required management and quality approvals on final investigations while satisfying established due dates.
Facilitates internal sharing of investigational findings and risk knowledge. Contributes to metrics related to investigation process and CAPA effectiveness.
Present ongoing investigation status to customers
Presents investigations during internal and external audits and inspections.
Your Talent
B.S. / M.S. degree in Engineering, Organizational Psychology, Forensics or a related scientific discipline. Knowledge in drug substance and/or Drug product manufacturing is an advantage
+5 years of experience (industrial/plant experience preferred)
Experience in performance improvement with basis in Human and Organizational Performance principles.
Practical knowledge and application of cGMP, cGLP, EMEA and experience interfacing with customers, inspectors, investigators and/or agency personnel.
Strong technical writing skills and ability to synthesize information from multiple SMEs into a coherent, clear and concise narrative.
Effective facilitation skills to internal stakeholders, customers and senior management.
Experience in management of diverse stakeholders with strong interpersonal/influencing skills.
Ability to balance resource demands from multiple internal stakeholders.
Demonstrated ability to analyze, extrapolate data, synthesize and determine recommendations, including the analysis of complex problems.
Strong verbal and written English communication skills and comfortably and clearly articulate issues across the organization and to customers
Experience with customer interface is an advantage
As a person you are
Building trust, respect, and collaboration across the organization
Actively engaged, action-oriented, resilient, passionately neutral in leading investigations
Motivated by having a high impact position
Utilizing your high level of energy and can-do attitude to proactively handle the various tasks at hand in an entrepreneurial environment
Degrees of interest: Organizational Psychology, Forensics or a related scientific discipline