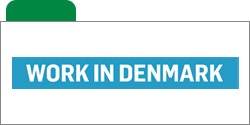 Associate Project Academic
Do you want to be part of the biggest greenfield pharmaceutical investment project in the Nordics and strengthen our position as an innovative and respected life-science pioneer? Are you ready to take on a unique role and become part of our exciting journey to develop and build a new and innovative diabetes factory? Are you curious about the opportunity to establish a factory that bridges new and automated technologies with strong know-how and expertise of life-science manufacturing? Make the most of your talent and join our team!
As our team is expanding, multiple Associate Project positions are opening. Are you newly graduated with a can-do attitude and great problem-solving skills? Now is your opportunity to join a newly established team, where you will be able to improve and exercise your coordination and analytical skills. This job will require a lot of agility and ability to adapt to new and everchanging situations. This is your chance to work with exciting tasks, supporting the set-up of innovative systems and processes involved in purification of APIs.
The job
As an Associate project academic, you will be joining a project that is ramping up, so there will be a lot of opportunities to influence your own tasks by weighing-in and taking responsibility of your work.
You will be supporting the project around new equipment, systems and processes, ensuring that everything is validated and efficient – all in collaboration with project teams.
You will also assist in identifying optimisation potentials and implementing them in an advanced and automated manufacturing setup. This position is a great opportunity to become deeply knowledgeable about API purification processes and automation systems throughout a complex value chain. It is key that you have a mindset, where you can see through challenges, propose solutions, and figure out a way to resolve them.
In the short term, the job will be split between working in Kalundborg and Virum. In the long term, your workplace will primarily be in Kalundborg.
Qualifications
You hold a master's or bachelor's degree in Engineering, Chemistry, pharmacy or similar
You could have up to 2 years of relevant experience after graduating. But as we are hiring for multiple positions, we can adjust your role according to your experience
When delivering your work and results, you are comfortable using tools and systems like MS Projects, Excel and PowerPoint with ease and impact
You have strong communication skills both in spoken and written English
You take natural ownership and complete your work within the given timeframe, and you are always structured and systematic in your work. Your natural curiosity will be crucial to your success, as well as your skills in coordinating and collaborating efficiently throughout the organisation.
You welcome the meaningful changes and do not back away from challenging how we do things – so that we can improve together.
About the department
We are expanding to provide capacity for the production of Novo Nordisk's current and future oral and injectable products by establishing new and ground-breaking biotech facilities in Novo Nordisk Kalundborg. We embrace new technologies and we're building a future factory with a strong focus on digitalisation, automation and robotics.  The team you will be joining, will continue to expand over the coming years. In this new team, you will be collaborating closely with colleagues with backgrounds within chemistry, engineering, project management, automation and facility planning.
We know that a diverse group of people, performs the best results, and we are eager to build teams where collaboration across professional backgrounds ensures a right first-time execution of highly complex projects. You will play a vital role in building and maintaining a healthy and inspiring work culture and have an abundance of opportunities for professional and personal development.
Degrees of interest: Engineering, Chemistry, Pharmacy