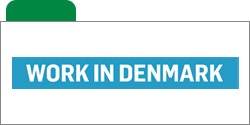 Quality Assurance Professional
Do you want to be a part of a dedicated team that takes pride in our work within QA (Quality Assurance) of API. Do you thrive in a role where you have a broad contact with our production? Then you have a great opportunity to be our new QA Professional in QA IM2 in Kalundborg.
The position
As our new Quality Assurance (QA) Professional, you will have an important and broad contact with our production. The main responsibility in the role is to be on the forefront to set the right level of our quality standards and ensure that compliance always meet the internal and external requirements.
We are offering an exciting and challenging job, where you will be part of a very competent team.
Qualifications
We are looking for people with a strong business perspective and understanding of both the quality standards and the production business. The key requirements are:
A master's degree in pharmacy, engineering, biology or equivalent.
Preferable 2-3 years of experience within relevant production or QA tasks.
If you can fulfil the requirements to become a "Qualified Person" (QP), according to The Danish Medicines Agency certification, it will be an advantage.
Fluent in Danish and English.
Soft Skills
Your drivers are a great personal commitment and accountability in every aspect of your work.
Can solve tasks in a systematic way with focus on sustainable solutions.
Able to demonstrate good communication and collaboration, which contributes to solving your tasks in a solution-oriented way while keeping a healthy working environment.
It is important that you dare to make decisions - even the difficult ones.
The department
In QA IM2 we are 37 highly dedicated employees, mostly professionals, divided into 3 teams. We are QA for Insulin Manufacturing 2 (IM2), that consists of multiple production facilities covering media production, fermentation, recovery, and purification of API. This position will cover the first 2 areas.
The department has a very good cooperation both internally and with the rest of API QA as well as with production and stakeholders. We have lots of positive attitude and we are strong in communication and collaboration.
Degrees of interest: A master's degree in pharmacy, engineering, biology or equivalent