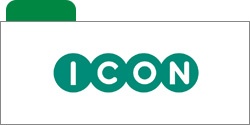 Contract Associate
Contracts Associate

ICON plc is a world-leading healthcare intelligence and clinical research organisation. From molecule to medicine, we advance clinical research providing outsourced services to pharmaceutical, biotechnology, medical device and government and public health organisations.
With our patients at the centre of all that we do, we help to accelerate the development of drugs and devices that save lives and improve quality of life.
Our people are our greatest strength, are at the core of our culture, and the driving force behind our success. ICON people have a mission to succeed and a passion that ensures what we do, we do well.

The Role
Our industry leading Global Study Start Up and Contracts group is growing and we are currently looking for Contracts Associates at all levels to join our evolving global team. This is a great opportunity to work within a fast paced and dynamic team who take overall responsibility for the commercial relationship
between ICON and our Clinical Trial Sites.
Serving as the key point of contact for your sites, you will be responsible for the negotiation and ongoing management of clinical trial agreements with investigative sites and provide accurate forecasting of contract execution timelines to support timely start up activities.
This commercially focused role also works with internal and external stakeholders to explain legal and budgetary issues and appraises contracts for accuracy and completeness.
Our Contracts Associates collaborate closely with other functional areas including colleagues within Study Start Up and the wider Clinical and Project Delivery teams so it is vital that you have strong communication
skills.
You will be fully supported in your role by a dedicated functional manager and benefit from a clear progression pathway!

The Requirements

Here at ICON we want our employees to succeed and ensure that they are set up for this success through constant training, development and support. To enable success in this position you will have strong communication skills, the ability the learn quickly and a very keen eye for details!

We are also seeking:
· A Bachelors degree or equivalent
· Experience working within contracts administration with an understanding of legally binding agreements
· Experience within the Pharmaceutical or Clinical Research industry would be desirable but is not essential
· We can also consider candidates who have experience working within Clinical Research or
Pharmaceuticals with no Contracts experience
· Fluency in English
· The ability to communicate confidently and learn quickly are vital
Degrees of interest: Sciences