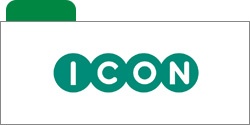 Site Activation Specialist
Site Activation Specialist
ICON plc is a world-leading healthcare intelligence and clinical research organisation. From molecule to medicine, we advance clinical research providing outsourced services to pharmaceutical, biotechnology, medical device and government and public health organisations.
With our patients at the centre of all that we do, we help to accelerate the development of drugs and devices that save lives and improve quality of life.
Our people are our greatest strength, are at the core of our culture, and the driving force behind our success. ICON people have a mission to succeed and a passion that ensures what we do, we do well.


The Role
Our industry leading Global Study Start Up group is growing, and we are currently looking for Site Activation Specialists to join our evolving global team.
As a Site Activation Specialist, you will be a key member of the Study Start Up Team whilst also interacting and collaborating with additional internal and external customers to predict timelines and ensuring that all site activation requirements are met. This varied role requires a delivery focused approach to ensure that all essential documents needed for site activation are collected and reviewed and that any potential issues are identified and escalated before they become critical.
Our Site Activation Specialists must be highly organized, have the ability to work with shifting priorities in order to meet demand and be able to analyse data and metrics effectively in addition to using our various industry leading technology platforms.
You will be fully supported in your role by a dedicated functional manager and benefit from a clear progression pathway!

The Requirements
Here at ICON, we want our employees to succeed and ensure that they are set up for this success through constant training, development, and support. To enable success in this position you will have a forward thinking approach and the ability to prioritise effectively!
We are also seeking:
• A life-sciences undergraduate degree (or be a licensed healthcare professional)
• Study Start Up experience preferred
• Previous experience of working in a CRO or Pharma environment.
• Fluency in English
Degrees of interest: A life-sciences undergraduate degree