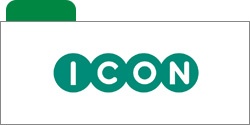 CRA – ICON Biotech Solutions
ICON plc is a world-leading healthcare intelligence and clinical research organisation. From molecule to medicine, we advance clinical research providing outsourced services to pharmaceutical, biotechnology, medical device and government and public health organisations.
With our patients at the centre of all that we do, we help to accelerate the development of drugs and devices that save lives and improve quality of life.
Our people are our greatest strength, are at the core of our culture, and the driving force behind our success. ICON people have a mission to succeed and a passion that ensures what we do, we do well.

The Role
At ICON Biotech Solutions, our culture is centered around support, growth and development and a drive to innovate.
ICON Biotech Solutions offers our CRA's in Italy the opportunity to gain a wide range of therapeutic experience and to work within an open and transparent environment with a focus on offering a flexible and adaptable mindset and approach to make our clients needs.
As a CRA in Italy you will be part of a multi-national team of Clinical Trials professionals who have access to excellent working tools and work within a supportive and collaborative environment.
Our Biotech Solutions Clinical Delivery team is world class and we are proud to offer huge opportunity for career growth and development through our internal training programs and pre established promotion pathways, ongoing mentoring and employee reward and recognition.
Clinical Research Associates are ultimately responsible for the successful management of investigator sites throughout the trial lifecycle. You will have the opportunity to work on a range of therapeutic areas and supported on your ICON journey by both a dedicated functional manager and also the cutting edge and user friendly technology that we have here at ICON.


Key responsibilities include:
Full ownership of investigator sites for assigned studies with responsibility for the successful management of the site right through to close-out.

Planning and conducting various site visits (feasibility, site selection, interim and close-out) in accordance with the clinical monitoring plan.

Developing effective relationships with investigator site staff to ensure that key clinical metrics are met.

Preparing for and attending investigator meetings, coordinating the timely shipment and the subsequent proper storage and accountability of clinical supplies and following-up of drug safety issues.

Ensuring integrity of clinical data through an ability to sufficiently maintain site tracking records and work diligently to relevant guidelines
You will be operating as a key part of a global study team and plays a fundamental role in our clients' drug development processes.

The Requirements
Here at ICON we want our employees to succeed and ensure that they are set up for this success through constant training, development and support.

To enable success in this position you will have:
Prior experience of working in investigator site management, including conducting monitoring visits, from either a pharmaceutical company or a CRO environment.

A working knowledge of ICH-GCP guidelines and local and international regulatory requirements is essential.

You will be educated to degree level, have equivalent experience or be a licensed healthcare professional.
ICON is an equal opportunity and inclusive employer and is committed to providing a workplace free of discrimination and harassment. All qualified applicants will receive equal consideration for employment without regard to race, color, religion, sex, sexual orientation, gender identity, national origin, disability or protected veteran status.
Degrees of interest: rior experience of working in investigator site management, including conducting monitoring visits, from either a pharmaceutical company or a CRO environment.