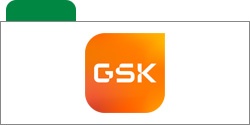 Stage in Product Release and Complaint (Vaccini) - Internship
Be You' at GSK
Uniting science, talent, and technology to get ahead of disease together
At GSK, we have already delivered unprecedented change over the past four years, improving R&D, becoming a leader in Consumer Healthcare, strengthening our leadership, and transforming our commercial execution. Now, we're making the most significant changes we've made to our business in over 20 years. We're on track to separate and create two new companies in 2022: New GSK with a leading portfolio of vaccines and specialty medicines as well as R&D based on immune system and genetics science; and a new world-leading consumer healthcare company of loved and trusted brands.
With new ambition comes new purpose. For New GSK, this is to unite science, talent, and technology to get ahead of disease together – all with the clear ambition of delivering human health impact; stronger and more sustainable shareholder returns; and as a new GSK where outstanding people thrive.
Getting ahead means preventing disease as well as treating it. How we do all this is through our people and our culture. A culture that is ambitious for patients – so we deliver what matters better and faster; accountable for impact – with clear ownership of goals and support to succeed; and where we do the right thing. So, if you're ready to improve the lives of billions, join us at this exciting moment in our journey. Join our challenge to get Ahead Together.
Contesto
Il dipartimento di Product Release si occupa di eseguire i controlli di rilascio in accordo ai requisiti interni ed alle normative applicabili (EU GMP ANNEX 16, USA CFR, WHO, etc..), cGMP e GSK QMS , ai fini del rilascio dei lotti sul mercato eseguito dalla Qualified Person con cui il reparto ha una stretta collaborazione.
Product Release, inoltre, è il punto di riferimento aziendale per le relazioni con gli OMCL Europei e gli NCL nell'invio dei campioni di lotti commerciali per testing.
Collabora anche con i reparti QC (laboratori e AS&T) per la gestione delle richieste tecniche per il lancio dei prodotti in nuovi mercati (documentazione, reagenti e campioni)


Obiettivi e modalità di tirocinio:
Collaborazione nella gestione delle richieste degli OMCL

Collaborazione nella gestione delle richieste degli NCL dei nuovi mercati in cui vengono registrati e lanciati i prodotti

Collaborazione nella gestione delle spedizioni dei campioni per il rilascio dei lotti

Collaborazione nella gestione dei KPI di reparto

Collaborazione nella gestione di documentazione di Release

Partecipazione nei progetti del reparto di Product Release

Partecipazione nel programma di Geo Expansion di alcuni prodotti


Competenze da sviluppare:
Processo di rilascio dei vaccini

Processo di lancio nei nuovi mercati

Processo di gestione della documentazione GMP

Approccio al continuous improvement


Perchè te?
Requisiti di base:
Neolaureat* Magistrale in materie Scientifiche (CTF, Farmacia, Biotecnologie, Chimica, Biologia e simili)

Buona conoscenza di Excel nella creazione di tabelle e utilizzo formule per calcoli

Elevata conoscenza del Pacchetto Office (Word e ppt)

Fluente in italiano e in inglese

Requisiti preferibili:
Propensione al lavoro in team

Precisione e attenzione al dettaglio
Degrees of interest: CTF, Farmacia, Biotecnologie, Chimica, Biologia e simili