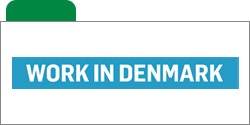 PhD scholarship in Enzyme Assisted CO2 Capture
Unlock your passion for sustainability, creativity and science by joining an exciting new program called the Biocatalyst Interactions with Gases (BIG) Collaboration between North Carolina State University, USA and DTU. The program is made possible through a five year, 50 million DKK grant from the Novo Nordisk Foundation. The BIG Collaboration involves 11 faculty co-investigators from across different departments at our two universities, includes faculty with joint appointment at Oak Ridge National Laboratory, and will support a team of 10-12 dedicated researchers throughout the project 2022-2027.
Here, we seek a motivated, qualified PhD Student to join our international, interdisciplinary research team with a daily workplace at DTU-Bioengineering. You will become part of a high-energy, supportive, and inclusive work environment with many opportunities for professional development and global networking.
Responsibilities and qualifications
We are seeking a PhD student with background and interest in enzymology and enzyme technology. During the 3-year project, the PhD student be involved in different research activities such enzyme screening, enzyme structural- and functional characterization and enzyme immobilization. The BIG collaboration also involves different computational and bioinformatics activities, which can be taken on by the PhD student or shared with other members of the group depending on skills and interests. Finally, the project encompasses activities within kinetic modeling and enzyme engineering, which could be included as a part of the PhD project.
We are looking for candidates with good qualifications within at least four of the following areas and interest to develop within some of the other:
Protein chemistry

Enzyme assay development and instrument automation

Enzyme discovery

In silico

analysis of enzyme reactions

Enzyme kinetics and kinetic modelling

Heterologous gene expression

Protein engineering and -purification

Rapid screening of enzyme function

Enzyme structure-function relationships
You must have a two-year master's degree (120 ECTS points) or a similar degree with an academic level equivalent to a two-year master's degree.
Approval and Enrolment
The scholarship for the PhD degree is subject to academic approval, and the candidate will be enrolled in one of the general degree programmes at DTU. For information about our enrolment requirements and the general planning of the PhD study programme, please see DTU's rules for the PhD education.
We offer
DTU is a leading technical university globally recognized for the excellence of its research, education, innovation and scientific advice. We offer a rewarding and challenging job in an international environment. We strive for academic excellence in an environment characterized by collegial respect and academic freedom tempered by responsibility.
Salary and appointment terms
Starting date is December 15th or as soon as possible thereafter according to mutual agreement. The position is a full-time. The appointment will be based on the collective agreement with the Danish Confederation of Professional Associations. The allowance will be agreed upon with the relevant union. The period of employment is 3 years.
Degrees of interest: Ingegneria biomedica