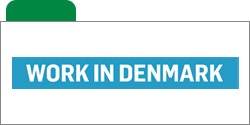 PhD Scholarship in Digital Phenotyping for Comorbid Mental Health
DTU Health Tech is looking for a PhD candidate in the design and development of digital phenotyping for comorbid physical and mental health. The purpose of this project is to research and identify important digital phenotypes for comorbid physical and mental health conditions, and to incorporate these in a real-time data collection and processing pipeline and data analytics setup for meaningful presentation to health professionals. The use case is to enable clinicians to monitor and identify at an early stage important digital phenotypes which indicate or predict comorbid physical and mental health problems.

You will join the Digital Health section of DTU Health Tech. We are a multi-disciplinary team of biomedical engineers, computer scientists, and UX researchers who research digital technologies for health, healthcare, and life science, in order to improve healthcare delivery and make healthcare more personalised and precise. We have an extensive research record within personal health technologies, and you will join a team of senior researchers and other PhD students working with us. You will also work with clinicians and researchers at the School of Public Health at the University of Copenhagen who will provide health science supervision.

Responsibilities and qualifications
Your research will be in the field of "digital phenotyping", i.e. the use of mobile and wearable technology for the collection of physiological, behavioural, contextual, and patient-reported data which is used to identify and extract higher-order features (called "digital biomarkers"), which again can be used for health data science analysis. Such analysis could include identification of correlations and clusters, predictive modelling, and visual analytics. This project focuses on identification and use of digital biomarkers of mental health and comorbid physical health.

The goal is to implement such digital phenotyping for comorbid mental health as part of a data science platform for digital phenotyping (the CACHET Research Platform (carp.cachet.dk)) and should be put in use for patients and clinicians. This research will take place as part of the SOFIA project. The first phase of this work will entail a data science research process wherein data is collected, processed, and analysed, and the second phase a user-centred design research process, comprising the conduct of interviews and workshops to support the design, implementation and evaluation of novel tools for patient and clinician interaction.

This position requires skills in both data science methods, software development, and user interface design, including user-centred design practices. Furthermore, a structured approach to research and strong communication skills in English in written and oral form is essential. Finally, since you will be spending time with diverse health professionals and patients, excellent collaborative skills and an understanding of clinical work are also important.

From an academic point of view, you must have a two-year master's degree (120 ECTS points) or a similar degree with an academic level equivalent to a two-year master's degree in addition to a bachelor's degree (180 ECTS points).

Ideally, your master degree should be in computer science, software engineering, data science, or biomedical engineering with a solid academic track record in data science, mobile software development and user experience design.

More specifically you should have most of the following qualifications:
Strong theoretical and practical background in data science, software development, interaction design, and human-computer interaction.

Experience in mobile development, ubiquitous computing, and wearable devices.

Experience in collection and analysis of patient-generated health data.

Experience in qualitative research methods, incl. interviewing and design research workshops.

Strong mastery of programming languages like Python, Java, Swift, or similar.

Strong communication skills in English – both in writing and orally.

Knowledge of clinical work, e.g., in mental health or general practice
The language of communication at DTU is English.
Degrees of interest: Informatica, Ingegneria del software o Biomedica, Scienza dei dati