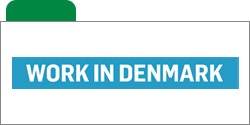 PhD position on Development of Digital Twins to Optimize Urban / Industrial Water Treatment Systems
A PhD position is available in the frame of the joint alliance research project "Development of Digital twInS to optimize chemical addition on inTegrated uRban watEr SystemS (DISTRESS)". The project is based at the Process and Systems Engineering Center (PROSYS) at DTU Chemical Engineering, in close collaboration with the Australian Centre for Water and Environmental Biotechnology (ACWEB) at the University of Queensland (Australia) and will deliver a set of virtual replicas of the different technologies comprising the flow diagram of the water treatment systems under study (Denmark, Australia).

The digital twin will enable process engineers to make more informed decisions about how to optimize: 1) energy recovery, 2) chemical use, 3) operational procedures, 4) sludge handling and 5) retrofitting equipment (=capacity liberation in the plant). The topic covered in this proposal is aligned with multiple UN Sustainability Development Goals : 6 (clean water and sanitation) 7 (affordable clean energy), 11 (sustainable cities and communities) and 14 (life below water). In general, the project aims towards a more circular economy where the waste generated from one industry becomes a secondary raw material for another and there is a lower dependency on raw material imports.

Responsibilities and tasks
The PhD student will develop different types of mathematical models describing industrial / urban water treatment systems, and will furthermore focus on how to improve treatment system performance. The tasks will include, but not be limited to
Design and participate in different types of measuring campaigns (full-scale)

Data collection and reconciliation

Model construction, mass balance verification and model coding

Calibration and validation exercises

Scenario analysis

Economic and sustainability analysis

Communication of results with industrial partners
In accordance with the above-mentioned tasks, the applicant should preferably have qualifications within several of the following areas:
Experience in use of different types of statistical software packages

Experience in mechanistic modelling of biological and physico-chemical processes

Experience in the use of data-driven modelling approaches

Experience in use of different types of simulation tools such as Matlab / Simulink or similar (e.g. Python)

Experience with the use of life cycle assessment methodologies
Expertise with biochemical/environmental engineering should be documented with the Master/Bachelor thesis and/or relevant publications in international journals.

The project and co-supervision of the PhD student will be in close collaboration with personnel enrolled in the Australian Centre for Water and Environmental Biotechnology at the University of Queensland (Australia) and long external stays at the University of Queensland will take place throughout the duration of the PhD project. The willingness to take a longer stay abroad (Brisbane, Australia), with the aim of establishing a fruitful collaboration across borders is therefore a prerequisite.

Qualifications
You must have a two-year master's degree (120 ECTS points), preferably in chemical or biochemical engineering, or a similar degree with an academic level equivalent to a two-year master's degree.
Degrees of interest: Ingegneria biochimica, ambientale