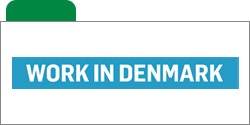 Senior Commissioning & Operations Engineer for Cutting-Edge CO2 Capture and Utilization Plants
In this position, you will develop technologies for the future. We are applying sustainable solutions and you will support us in creating an improved society fully driven by electricity. We do this to improve the shape of the climate. CO2 capture is our focus.

You will be a crucial member of the DTU team engineering working on cutting-edge CO2 capture demonstration plants. The work contains process design, plant production follow-up, commissioning and operations. You will be associated with several projects concerned with mobile CO2 capture plants. Some of your work will take place at industry partner sites in Denmark, but at least one of the projects (the Horizon 2020 ConsenCUS project) have international campaigns planned, requiring your presence in Romania and Greece during 2024 and 2025.

Completing the required tasks will be a joint effort - you will be part of an experienced and diverse DTU team, which has completed projects like this before several times.

The job
The tasks are collaborative and include:
Dialogue with engineering contractor in Denmark regarding plant production:

Regular visits to follow up on design, production and FAT

Process design architecture – choices of solutions and components

Overseeing installation, commissioning and operation of CO2 capture plants

Rigorous systems integration testing

Extended stays near industrial partner sites (1 month or more) at Denmark (Aalborg) and other places in Denmark, as well as in Romania and Greece (during 2024 to early 2025).

Systematic minimization of the risks of delays

On-site, hands-on troubleshooting, of which some may require traveling with little notice

Daily operation of CO2 capture plants

Senior engineer responsibilities

Sharing good on-site commissioning and operations practice

On-site leadership and coaching of less experienced team members

Engineering point of contact for both DTU and industrial partner site for specific CO2 capture campaigns

Contribute to team resource management tasks to ensure consistent and long-term performance
Our expectations of you
Minimum 10 years of relevant professional experience

A relevant educational background

Extensive hands-on experience with commissioning and trouble-shooting of process plants

Extensive experience with PFD, mass balance considerations and P&ID design

Extensive experience with design and operation compliance with safety legislation

A team player who voices concerns and relevant events up front

Fluent written and spoken English and Danish

Romanian or Greek language proficiency is a plus
What we offer in return
We offer a chance to be a part of the solution to the climate problems, and to do so in a team of highly motivated and skilled individuals. We place emphasis on a high level of professionalism among our staff, so skills development is an integral part of our organization. We offer great flexibility in the position. In the area of technical and natural sciences, DTU is one of the leading research and education institutions in Europe.

Salary and appointment terms
The appointment will be based on the collective agreement with The Danish Confederation of Professional Associations (Akademikerne) or or according to "OAOS-fællesoverenskomst og organisationsaftale for Håndværkere og teknikere" or other collective agreements relevant to the position.

The duration of the position is until 1 May 2025. The starting date is according to mutual agreement.

The workplace is DTU Lyngby Campus. Extended stays at sites in Denmark, mainly Aalborg, as well as in Greece and Romania must be expected in the period of late 2022 to early 2025 to oversee installation, commissioning and operation.
Degrees of interest: Ingegneria