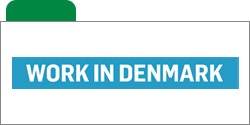 Travel-happy CO2 Capture Technician
In this position, you will develop technologies for the future. We are applying sustainable solutions and you will support us in creating an improved society fully driven by electricity. We do this to improve the shape of the climate. CO2 capture is our focus.

You will be a crucial member of the DTU team working CO2 capture demonstration plants, which contain new technologies. In the commissioning phases when the demonstration plant goes into service, you will be on-site as part of the DTU team with a wrench in your hand to make sure the plant works. Leading up to commissioning phase you will be preparing the installation of the plant at the site, and will be executing planned modifications of the plant.

The DTU demonstration plants contain promising new technologies, which will decrease the energy consumption of CO2 capture and utilize the captured CO2. Completing the required tasks will be a joint effort - you will be part of an experienced and diverse DTU team, which has completed projects like this before several times.

The job
The tasks are collaborative and include:
Installation and commissioning of CO2 capture demonstration plants

Hands-on troubleshooting

Alignment with site technicians about technical details

Willingness to travel as required to do on-site, hands-on troubleshooting and modifications of plants both in DK and EU

Daily operation of CO2 capture plants

Extended stays near industrial partner sites (1 month or more) at Denmark (Aalborg) and other places in Denmark, as well as in Romania and Greece (during 2024 to early 2025).

Experimental planning and execution

Hands-on hardware modifications

Troubleshooting of hardware and software

Day to day contact with the local industrial site personnel
Our expectations of you
You enjoy working with your hands

You appreciate the opportunity to visit other countries for 1-month periods or more

Minimum 5 years of relevant professional experience

Relevant educational background e.g. as electrician, process plant technician, marine engineer or similar

Hands-on experience with trouble-shooting process plants or similar

A team player who voices concerns and relevant events up front

Fluent written and spoken English

Romanian or Greek language proficiency is a plus
What we offer in return
We offer a chance to be a part of the solution to the climate problems, and to do so in a team of highly motivated and skilled individuals. We place emphasis on a high level of professionalism among our staff, so skills development is an integral part of our organization. We offer great flexibility in the position. In the area of technical and natural sciences, DTU is one of the leading research and education institutions in Europe.

Salary and appointment terms
The appointment will be according to the "Organisationsaftale for Maskinmestre i land" or according to "OAOS-fællesoverenskomst og organisationsaftale for Håndværkere og teknikere" or other collective agreements relevant for the job.

The duration of the position is until 1 May 2025. The starting date is according to mutual agreement.

The workplace is DTU Lyngby Campus. Extensive travel activity is required to perform commissioning and troubleshooting on-site.
Degrees of interest: Ingegneria elettrica, ingegneria navale