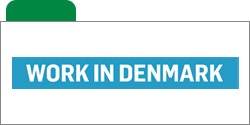 Postdoc in Biochemical Engineering or Biotechnology
We seek an enthusiastic and motivated candidate to be a part of the work designing, developing and evaluating a biosensor, which can accurately predict the RBC lesion and distinguish three specific metabolic states of RBCs. You will be involved in a highly interdisciplinary project, named PRIORITY, in a productive scientific environment where there is a good work-life balance.
The project is a collaboration between DTU and Rigshospitalet, and your work will be carried out in the group of Nano Bio Integrated Systems (NaBIS) headed by Professor Winnie E. Svendsen at DTU Bioengineering.
The PRIORITY project aims to prevent red blood cell transfusion induced mortality by developing a biosensor that can measure the biomarkers identifying whether the metabolic shift causing the RBC storage lesion has occurred.
Responsibilities and qualifications
Your main tasks will be to design, develop, and optimize the biosensor, evaluate the biosensor on 500 blood samples, as well as calibrate the biosensor corresponding to the obtained data. You should expect both theoretical and experimental work and a large collaboration with the partners at Rigshospitalet.
Your tasks will also include:
Communication with our partners

Writing performance reports

Participate in cross-functional meetings
You have a background in Biochemical Engineering or Biotechnology, as well as experience of development of electrochemical biosensors. You have practical experience with nanotechnology, microfluidics and molecular biology. Experience of working with clinical samples is a plus.
We expect that you are an efficient team worker, have good communication skills and have a critical engineering mind set for microfabrication of devices.
As a formal qualification, you must hold a PhD degree (or equivalent).
Assessment
The assessment of the applicants will be made by Prof. Winnie E. Svendsen.
We offer
DTU is a leading technical university globally recognized for the excellence of its research, education, innovation and scientific advice. We offer a rewarding and challenging job in an international environment. We strive for academic excellence in an environment characterized by collegial respect and academic freedom tempered by responsibility.
Degrees of interest: Ingegneria chimica, Biotecnologie