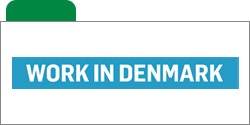 Fermentation specialist
The department Novo Nordisk Foundation Center for Biosustainability (DTU Biosustain) at the Technical University of Denmark is seeking a highly skilled and enthusiastic Fermentation specialist.
The proposed start date of this position is in 2022 as soon as possible. This position will be placed at DTU-Biosustain, in the applied research group for High Density Physiology within the Sustainable Chemicals section, working with an aim towards bridging the gap between academic metabolic engineering projects from cell factories and their commercial application. We aim at establishment and integration of a whole workflow, from synthetic biology through genetic engineering, bench-scale fermentations and scale-up process design towards gate milestone driven project and process development until successful release into the market. The section has a total staff of approx. 15 employees, comprising of a highly motivated team of Engineers, Scientists and Technicians to tackle this challenging task.
Responsibilities and tasks
As a Fermentation specialist, you will be part of the High-Density Physiology group and primarily focus on microbial fermentations at different scales (15 mL – 100 L) applying different strategies (batch, fed batch, chemostat) and physiological characterization of the corresponding organisms by the integration of transcriptome and metabolome data. In this group, you will also carry out experiments independently and contribute to the development and operation of novel scale-down reactor systems to elucidate the robustness of microbial cell factories for industrial applications. You will actively take part in translational projects together with the Pre-Pilot Plant (PPP) of the Sustainable Chemicals section, aiming towards microbial production and platform strains that are generated within the Core unit.
Qualifications
Candidates should have a Bachelor/Master degree (in Biochemical Engineering/Industrial Biotechnology) or equivalent.
We are looking for a candidate with the following solid background/experience in:
Running, controlling, and maintaining batch, fed batch and chemostat cultivations ideally for both bacteria and yeast

In the methods of transcriptome analysis by Next Generation Sequencing

Scale-up and scale-down strategies of high-cell-density microbial fermentations

Rapid sampling and quenching methods to measure intracellular/extracellular metabolites in both bacteria and yeast

I

n interpreting transcriptome/ metabolome data obtained during and after fermentation processes

with appropriate metabolic/bioreactor models

Experience in running high throughput bioreactor platforms (for e.g., ambr250)

Experience with

software programs for data analysis and modelling (R, MATLAB or python)

Experience in automating workflows with different types of liquid handlers (for e.g., Tecan)

Familiar with Bioprocess design principles and its application in bioprocess development

Ability to work simultaneously on different projects

with good planning/organisation skills

Excellent collaboration & communication skills (English)
We look forward to a candidate who
Enjoys working with complex topics
Thrives on collaboration/teamwork and focused on the process as well as the outcome
Believes in dialogue and feedback as the best foundation for sound decision-making
Strives to develop talent amongst others
We offer
DTU is a leading technical university globally recognized for the excellence of its research, education, innovation and scientific advice. We offer a rewarding and challenging job in an international environment. We strive for academic excellence in an environment characterized by collegial respect and academic freedom tempered by responsibility.
Salary and terms of employment
The appointment will be based on the collective agreement with the Confederation of Professional Associations. The allowance will be agreed upon with the relevant union.
The period of employment is limited until 31.12.2025.
Degrees of interest: Ingegneria biochimica, Tecnologie industriali