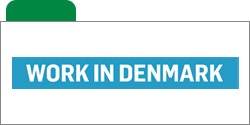 PhD scholarship in Mucosal Immunology
We are looking for a bright and motivated PhD student in mucosal immunology with documented experience in analysis of human intestinal immune cells, flow cytometry and single cell transcriptional analysis, to join our team within the Mucosal Immunology group at the Section of Experimental and Translational Immunology, DTU HealthTech.

The project will be part of a newly established NovoNordisk Foundation challenge grant-funded 'Center for Intestinal Immune Regulation (CIIR)'. CIIR comprises of 4 collaborating teams (Agace, DTU; McCoy, Calgary (Canada); Bendtsen, Hvidovre hospital; Ronn-Larsen, DTU) whose combined expertise in mucosal immunology, gastroenterology, microbiota-host interactions, bioinformatics and state-of-the-art animal models aims to identify intestinal immune-stromal cell interactions important in intestinal homeostasis and inflammatory bowel disease.

Responsibilities and qualifications
You will contribute by driving the characterization of human intestinal immune compartments in health and in IBD. In so doing you will work closely with clinicians at nearby hospitals for sample collection as well as bioinformaticians for data analysis.

Types of analysis will include but not be limited to isolation of immune cells from intestinal effector and inductive sites (surgery and biopsy samples), immunohistochemical analysis, in vitro culturing, flow cytometry, single cell RNA-seq, CITE-seq as well as spatial transcriptomics.

You must have prior experience in isolating cells from human intestinal tissues, multicolor flow cytometry and immunohistochemical analysis as well as documented experience and/or courses in the field of immunology and preferably mucosal Immunology. Prior experience in cell sorting, in vitro culture and analysis of scRNA-seq data sets will be seen as a considerable strength in the final judgement of applicants for this position.

You must have a two-year master's degree (120 ECTS points) or a similar degree with an academic level equivalent to a two-year master's degree.

Approval and Enrolment
The scholarship for the PhD degree is subject to academic approval, and the candidate will be enrolled in one of the general degree programmes at DTU. For information about our enrolment requirements and the general planning of the PhD study programme, please see DTU's rules for the PhD education.

Assessment
Potential candidates will be assessed by William Agace.

We offer
DTU is a leading technical university globally recognized for the excellence of its research, education, innovation and scientific advice. We offer a rewarding and challenging job in an international environment. We strive for academic excellence in an environment characterized by collegial respect and academic freedom tempered by responsibility.

Salary and appointment terms
The appointment will be based on the collective agreement with the Danish Confederation of Professional Associations. The allowance will be agreed upon with the relevant union. The period of employment is 3 years. The appointment will start 1 January 2023.
Degrees of interest: Laurea in discipline scientifiche o mediche