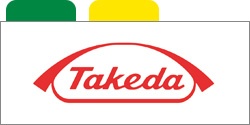 Project Manager – Capital Projects
Job Title: Project Engineer – Maternity Leave
Location: Rieti
ABOUT THE ROLE:
OBJECTIVES/PURPOSE
• Manage engineering projects as Project Manager according to defined scheduling and costs.
• Support capital planning and execution.
• Support investigation and change management as engineering representative
ACCOUNTABILITIES
• Lead and/or provide support to project execution within Engineering department
• Coordinate project teams during the entire life-cycle of a Project, including feasibility studies, vendor selection, scheduling, installation, commissioning and qualification
• Support engineering department for the delivery of compliant and robust engineered solutions to improve efficiency of systems and equipment based upon best practices.
• Supports the planning and execution of site capital investment projects to ensure that projects are on time and on budget
• Support the request and approval process for capital funding
• Guarantee the adequate project cost and cash-flow management, by supporting the forecasting process
• Participate in coordination and supervision of external suppliers in the execution of the Project
• Support change management process, including risk assessment execution and monitoring of quality-related activities
• Manage alternative solutions and/or support investigations in case of deviations during the execution of the Project
HOW YOU WILL CONTRIBUTE:
DIMENSIONS AND ASPECTS
Technical/Functional (Line) Expertise
• Demonstrated experience in engineering and adequate knowledge of systems, equipment, facilities, automation is required.
• Three years of experience in an engineering and/or facilities function within a pharmaceutical operations/manufacturing environment.
Leadership (Vision, strategy and business alignment, people management, communication, influencing others, managing change)
• Makes the extra effort to meet with people, understand diverse perspectives and effectively work together
• Is courageous in making and implementing decisions based on sound business judgment
Decision-making and Autonomy (The capacity and authority to make organizational decisions, autonomy in decision-making, complexity of decisions, impact of decisions, problem-soliving)
• Accountable and result-oriented
Interaction (The span and nature of one's engagement with others when performing one's job, internal and external relationships)
• Internal/External functions/resources
Innovation (The required level of scientific knowledge, knowledge sharing, innovation and risk taking)
• Innovation-oriented and risk management-oriented
Complexity (Products managed, mix of businesses, internal and/or external business environment, cultural considerations)
• Work in a challenging manufacturing environment with tight timing
WHAT YOU BRING TO TAKEDA:
EDUCATION, BEHAVIOURAL COMPETENCIES AND SKILLS:
• Degree in Engineering (preferred in industrial topics: Chemistry, Electric etc...)
• Excellent communication, leadership, organizational and coaching skills
• Good knowledge in English (both written and oral)
Degrees of interest: Degree in Engineering: preferred in industrial topics: Chemistry, Electric etc