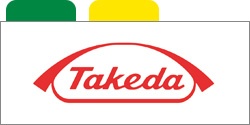 MS LAB Scientist – Maternity Replacement
Job Title: MS LAB Scientist – Maternity Replacement
Location: Rieti
ABOUT THE ROLE:
The Lab Scientist, part of the Manufacturing Sciences organization, performs manufacturing runs and experiments in small scale that lead to assess intermediate or final product impact regarding process deviations or process changes/improvements for the plasma network (local and global).
HOW YOU WILL CONTRIBUTE:
He/she evaluates performance and suitability of new technologies and process changes by testing and reporting different critical parameters set out in evaluation protocols or run-sheets/templates.
He/she performs trials and experiments, participate into the design and scale-up of new technologies.
He/she actively participates into the development, the qualification, and the maintenance of the scale-down model for the process.
He/she could conduct on routine bases analytical tests to evaluate and control product yield, purity and impurity profiles of products.
Lab Scientist works to support the upkeep, maintenance, and efficient utilization of the lab.
WHAT YOU BRING TO TAKEDA:
Scientific Bachelor or Master degree (Pharmaceutical Chemistry, Biology, Biotechnology, Chemistry, Chemical Engineering or equivalent)
Knowledge of GMP and GDP regulations
Laboratory GMP/GDP knowledge
Customer orientation
Flexible in mind, out of the box thinker, creative
Enthusiastic and communicator, team spirit
Critical thinking and problem solving
Fluent English and good redaction skills
Knowledge in statistical tools
Degrees of interest: Scientific Bachelor or Master degree: Pharmaceutical Chemistry, Biology, Biotechnology, Chemistry, Chemical Engineering or equivalent