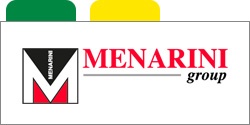 QC Customer Care and Documentation
REPORTS TO: QC Manager
BASED: Lomagna (LC) Site

CONTEXT
The person will be part of Quality Control Team in API by synthesis site and will report to Quality Qontrol Manager
MAIN ACTIVITIES AND RESPONSIBILITIES
The function will be in charge to identify the correct APIs batches to be sold to client respecting their specifications and preparing the proper technical documentation
He/she will manage the communications by e-mail and /or teleconferences: with clients upon technical requests; with external laboratory to obtain additional analyses requested by clients; with Customer
department; with regulatory Department for documentation requests.
He/she will manage change requests opened by QC laboratory by proper software.
He/she will be in charge also of purchasing order opening and analytical documents archiviation.
JOB REQUIREMENTS
degree in scientific discipline (Chemistry, CTF, Biotechnology, Biology, etc.)
Entry level, possibly with some months of analytical experience to fully understand the technical issues
At least Upper intermediate English written and spoken
The candidates should be flexible to adapt him/herself to many different tasks, able to work organizing his/her schedule and to interact properly with other departements and with people external to organization, to build good relationships and communicate smoothly
The candidate should have positive mindset and willingness to optmize the conditions of his/her work together with other people of QC team
Degrees of interest: degree in scientific discipline (Chemistry, CTF, Biotechnology, Biology, etc.)