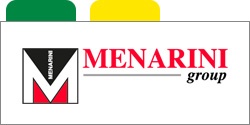 Corporate QA Specialist
BASED: Florence
CONTEXT
The candidate will be a replacement of a resource in the QA Documentation Team inside the Corporate Quality Assurance; the team is currently composed by three people informally divided in two main sub-groups. In the first period the candidate will give support to projects managed by team's colleagues, but the aim is to find a person able to manage independently the actvities progressively assigned.
The candidate will have to work with Menarini colleagues (belonging to italian sites and foreign one's, as well) and external companies (e.g. CMOs/Consultant companies).
MAIN ACTIVITIES AND RESPONSIBILITIES
• Documentation Management
• Support the Quality System harmonization in Menarini Affiliates;
• Support the implementation of a new Training Management tool
• Support the team in Self-Audit Management
• Support the team in collecting KPIs

Due to the fact that the new resource will have to work with:
Quality Assurance representatives of Menarini Italian and foreign sites as well;
Quality Assurance representatives of CMOs
is requested a knowledge on overall GMP requirements.
JOB REQUIREMENTS
Education: Scientific Degree (Mandatory)
Years of experience: 3 - 5 years (at least in Pharmaceutical Company)
Language skills and level of proficiency : Knowledge of written and spoken english (fluently)
Software knowledge: Office (at least)
The position required the additional soft skills:
Team-working
Communication skill
Negotiation ability
Planning and scheduling of the activites assigned in order to achieve personal, group and company goals.
Degrees of interest: Scientific Degree