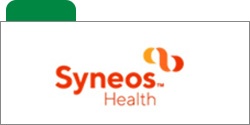 Site Start Up and Regulatory Specialist
Location: Home Based Italy (preferred big and well-connected cities, usually Milan or Rome)
JOB SUMMARY
Performs assigned activities within the country that lead to start-up of investigative sites in all phases of clinical trials. Responsible for the delivery, with oversight from the SSU Country Manager in one or more of the following functional areas: investigator site contracts, ethics and regulatory submissions, and of essential documents required for site initiation. Ensures local activities are undertaken in accordance with agreed timelines, allocated budgets, and required quality standards. Ensures an efficient start-up process on assigned studies. May act as main contact with Regulatory Authorities (RA) and Central/Regional Ethics Committees (ECs).Under the supervision of the Project Lead (PL) or Site Start-up Lead (SSUL) as appropriate, may directly interact with Customers regarding requirements from RA or
other local regulatory party. Accountable to the PL/SSUL at the project level and line manager for deliverables.
Job responsibilities
• General – Responsible for providing quality on deliverables at the country level and follows project requirements and applicable country rules, with oversight from the SSU Country Manager.
• Works within the forecasted submission/approval timelines and ensures they are complied with and tracks milestone progress in agreed upon SSU tracking system in real time; if forecasted timelines are not reached provides clear rationale for delays, assists with contingency plan to mitigate impact, and escalates the issue as soon as identified.
• Monitors basic financial aspects of the project and the number of hours/tasks available per contract; escalates discrepancies in a timely fashion.
• Reviews and complies with Standard Operating Procedures (SOPs) and Work Instructions (WIs) in a timely manner, keeps training records updated accordingly and ensures timesheet compliance.
• Ensure all relevant documents are submitted to the Trial Master File (TMF) as per Company SOP/Sponsor requirements.
Responsible for one or more of the following functions at the country level:
• Local Submissions Specialist - Follows the project direction provided by the designated country start-up advisor (CSA) and SSUL. May serve as a point of contact for the SSUL/PM (or designee) during start-up on allocated projects. Compiles and/or reviews essential document packages for site activation and may also be involved in essential document collection from site.
• Prepares and submits Central EC Applications, Local EC Applications, RA Applications, and other local regulatory authorities or hospital approval submissions as required and under supervision. Prepares ongoing submissions, amendments, and periodic notifications required by central and local EC and RA, and other local regulatory authorities as needed within the country; includes safety notifications as required by local rules, with overight from the SSU Country Manager.
• Local Site ID and Feasibility Support – Provides support with site selection lead and PM/SSUL to ensure that the appropriate sites are selected for individual studies based on the requirements of the clinical trial.
• Local Investigator Contract and Budget Negotiator – Supports the SSUL to agree on country template contract and budget. Assists in producing site-specific contracts from country template. Under supervision assist in negotiations of budget and contract with site and via Site Contracts Service Centre and SSUL lead with Sponsor until resolution of issues and contract execution. Assists with quality control and arranges execution of CTAs as well as archival of documents into repositories and capture of metadata.
What we're looking for
• Associate's Degree or equivalent combination of education and training.
• Good understanding of clinical trial process across Phases II-IV and ICH GCP, Ability to interact effectively and appropriately with investigative site personnel.
• Good organizational skills and good attention to detail, with proven ability to handle multiple tasks effectively.
• Ability to take direction from multiple individuals and set priorities accordingly.
• Ability to effectively communicate across multiple function groups (clinical team, PM, Director).
• Demonstrated ability to work independently, as well as part of a team. Utilize problem-solving techniques effectively.
• Quality-driven in all managed activities.
• Flexibility and willingness to adapt to rapidly changing environment and learn/perform new functions.
• Strong computer skills, including Word, Excel, PowerPoint, Publisher.
Degrees of interest: Associate's Degree or equivalent combination of education and training.
To apply to this opportunity, just click on APPLY. After clicking, you can add a motivation letter. It's recommended but not compulsory.
Important: if the job description is in english, than also the motivation letter and the cv saved into the platform must be in english.
Apply