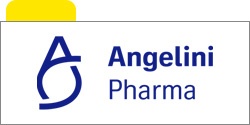 Stage Trade Marketing Assistant
For Angelini Pharma we are looking for a new graduated in Economics to insert for an internship as a Trade Marketing Assistant.
OBJECTIVE OF THE ROLE
Support the function in the development, harmonization, management and control of initiatives dedicated to Pharmacy customers Trade channel with distribution, promotional and exhibition projects that maximize the sell-in / sell-out growth of the brands entrusted.
MAIN RESPONSIBILITIES
Supporting the growth strategy on the Pharmacy channel in accordance with the corporate objectives
MARKET / TRADE ANALYSIS
Carries out qualitative and quantitative analisys on the category and brands in the portfolio;
Supports the development of ad hoc reporting tools;
Review the performance of promotional activities
Monitors market dynamics (mapping of potential customers, evolution of products and competition / category pricing, evolution of distributions and market shares);
Analyze sell-out data with deep dives on sales areas
TRADE ACTIVITIES
Helps to implement operational marketing activities, reconciling the defined and agreed policies
It also contributes to the management of the large-scale retail channel (corner) as promotional initiatives and plans
Supports the flow of communication with sales (Area Manager, sales force), in order to correctly implement each trade marketing initiative / activity.
Performs coaching in the field to find information and continuous improvement of promotional initiatives
It deals with the creation and approval of PV materials
Helps in the logistic management of ffvv materials
Supports the function in making presentations for FFVV in cycle meetings
Interfaces with internal bodies for project approval
Supports the Customer Service for questions regarding the Reference Brands
Provides content for the Customer Portal / Company Intranet
Helps in the creation and coordination of DEMs for customers in their reference area
DEMAND, BDG AND FORECASTING
Interface with Demand on product availability and sales forecasts
Contribute to the creation of weekly / periodic Business Review presentations
Maintains a Business intelligence dashboard for monitoring the objectives and results of the assigned categories
Requirements:
degree in Economics
good knowledge in English
good knowledge in Office
synthesis and analytical skills
soft skills as communication, team working, organization, focused on results, resilence, continuous improvement, curiosity, listening skill

We offer an internship (6 months)
Degrees of interest: degree in Economics
To apply to this opportunity, just click on APPLY. After clicking, you can add a motivation letter. It's recommended but not compulsory.
Important: if the job description is in english, than also the motivation letter and the cv saved into the platform must be in english.
Apply