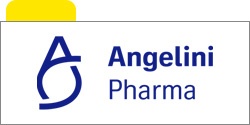 Stage Regulatory Affairs
We have an opportunity for a new graduated for our Regulatory Affairs department located in Rome.
MAIN RESPONSIBILITIES
The internship will aim to build up the regulatory background with the scope to support the Italian Regulatory Affairs organisation as follows:
The deepening of the main Directives, Regulations, Guidelines at European and National level. Those will allow to understand the regulatory processes to be implemented on categories like Medicinal Products, Medical Devices, Biocides, Food Supplement and Cosmetics.
Education about the Regulatory Affairs Professional role in relation to the cross-functional activities of a pharmaceutical company.
Visibility on the dynamics between the pharmaceutical regulatory organisations and the national and international Health Authorities or Agencies involved in the management process of Medicinal Products.
Support for the management of medicinal products with application of new marketing authorisations, renewals, variations, advertisement and medical information
Collaboration with the Regulatory Affairs Managers and Specialists to support the lifecycle management: fees payment, preparation of regulatory pack (module 1 or similar) revision of the Product Information (SmPC, Package Leaflet and Labels), publication in the Official Italian Journal (Gazzetta Ufficiale), communication with Farmastampati, mock-ups implementation, etc.
Collaboration with the Regulatory Affairs Managers and Specialists for the evaluation of the advertisement and/or medical information as well as the submission to relevant Italian Health Authorities (AIFA and Ministero della Salute)
Regulatory data collection and entry in the available database or platform (RIMS)

Requirements:
Degree in Scientific Field (Pharmacy, Chemistry, Biology, etc.)
English level: Intermediate
Office pack: expert
Synthesis and analytical skills
Soft skills as communication, team working, organization, focused on results, resilence, continuous improvement, curiosity, listening skill

Other Requirement:
Master in Regulatory Affairs

We offer an internship (6 months)
Degrees of interest: Degree in Scientific Field (Pharmacy, Chemistry, Biology, etc.)
To apply to this opportunity, just click on APPLY. After clicking, you can add a motivation letter. It's recommended but not compulsory.
Important: if the job description is in english, than also the motivation letter and the cv saved into the platform must be in english.
Apply