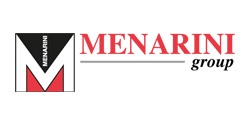 Global (Scientific Service) Medical Advisor 
REPORTS TO: Global Scientific Service Medical Manager
BASED: Florence
EXPECTED TRAVEL: 5%
CONTEXT
The Scientific Service, by Applicable Code(s), laws and regulations, is in charge of the correct information/scientific promotion about the medicinal products which the Company places on the market, ensures compliance with the relevant codes, requirements and regulations (EFPIA, IFPMA, EU Directive 2001/83/EC).
The Global Scientific Service is established within the Company Global Medical Division. The Global ScS MA reports to the Global ScS Medical Manager and works mainly with the Global Company Medico Marketing Teams. Other internal relashions include the Global Pharmacovigilance, Global Regulatory Departments, the Affiliates Product Medical Advisors and Product Managers involved in developing scientific promotional information on Corporate products
MAIN ACTIVITIES AND RESPONSIBILITIES:
Cooperate with the Global Medico Marketing Department for correct Scientific promotion, to meet the requirements of the Applicable Code(s) and relevant laws and regulations, consistency with the summary of product characteristics, fairness and truthful presentation on the Corporate Medicinal Products.


Review and approve all scientific promotional materials and activities developed by the Global Medico Marketing Operations (MMO), intended for Affiliates use in the promotion to HCPs


Review and approve Affiliates' Scientific Promotional Materials on Corporate products developed and approved at local level, intended for promotion to HCPs


Review and approve International Congresses scientific promotional materials and activities elaborated/organized by the Global MMO


Release continuous training on the job to the Global MMO and Affiliates' Product teams on EFPIA, IFPMA Code, 2001/83/EC Directive, Company SOPs/WI requirements for correct Scientific Information


Support the Global Medical Scientific Information Manager during Audits by third parties on topics and activities relevant to the Scientific Information at Corporate level


Support the Global Medical Scientific Information Manager during the execution of internal Audits
JOB REQUIREMENTS
Medical Doctor

Minimum 2 years of experience: appreciated previous experience in a medical position (Medical Advisor, Pharmacovigilance, Regulatory Depts).

Qualification and skills: Medical and Scientific Education (preferred main therapeutic areas: cardiometabolic, respiratory, infectivology, allergy, pain, urology).

Language skills and level of proficiency: Business fluency in written and spoken English

The candidate should have attitude to accuracy and precision.

Communication and collaboration skills.

Good relational and organizational skills. Team working.

Operating systems skills (office, excel, ppt)
Degrees of interest: Medical Doctor
To apply to this opportunity, just click on APPLY. After clicking, you can add a motivation letter. It's recommended but not compulsory.
Important: if the job description is in english, than also the motivation letter and the cv saved into the platform must be in english.
Apply