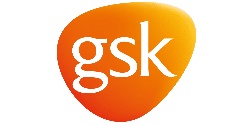 Clinical Research and Development Lead
In this role you will…
Participate in Clinical Development activities for a study or a number of studies within a specific program or group of related programs - Design clinical trial protocols, and author clinical study reports and publications of high scientific, operational and ethical standards; Ensure consistency of data within program and across projects; Reporting full accountability to Clinical and Epidemiology Research & Development Project Lead.

Bear primary responsibility and accountability for scientific, medical quality, medical/legal and human safety aspects and timeliness of clinical trial synopses and protocols and all clinical trial documents, including the Investigator's Brochure and the Clinical Study Report.

Supervise the study conduct and serve as the accountable for the overall delivery of the clinical trial, analyze and interpret the results as a subject matter expert and assure that results meet the highest standards of quality and ethical conduct.

Serve as a scientific and management reference for the project (internally/externally), assuming accountability for the medical/legal and human safety aspects of the clinical study.

As a member of the Clinical Project Team, always actively participate and engage within the project matrix, to achieve team objectives.

Actively participate in preparing the clinical portion of the regulatory files and the registration process, including labelling.

Provides support to Marketing/Business Development throughout product life cycle in order to achieve Company's objectives.

Collect scientific information and review GSK Vaccines project related documents and publications

Vx Clinical RDC is a team of experienced professionals, accountable for leading the development and the execution of the clinical and epidemiology strategy for GSK Vaccines, in line with the global strategy defined by the Global Project Team.
In strong partnership with Development, we ensure the high quality and on-time delivery of end to end clinical and epidemiological data (from Phase I to Phase IV) supporting world-wide registration and market access for GSK Vaccines.
Why you?
Qualifications & Skills:
Medical Doctor specialized in the field of pediatrics, obstetrics and gynecology, infectious diseases, clinical epidemiology, or pharmacoepidemiology. Previous experience in clinical vaccinology is an asset.

Minimum 1 year industry experience or minimum 5 years experience working in a scientific or medical institution

Excellent knowledge of spoken and written English.

Ability to translate scientific skills in the field of vaccines and clinical research into business-driven strategies.

Understanding of GCP and ICH guidelines; experience working with Regulatory functions a plus.

License to practice medicine and board and/ or professional certification is an asset.

Preferred Qualifications & Skills:
Ability to work well within a matrix environment, balance priorities, and independently handle multiple tasks through good planning, project administration, organization skills.

Effective ability to prioritize tasks and deliver on deadlines, with high performance standards and a commitment to excellence.

Strategic thinking skills and achievement oriented.
Degrees of interest: Medicine - Gynecology and obstetrics, Medicine - Infectious diseases and tropical medicine, Medicine - Pediatrics
To apply to this opportunity, just click on APPLY. After clicking, you can add a motivation letter. It's recommended but not compulsory.
Important: if the job description is in english, than also the motivation letter and the cv saved into the platform must be in english.
Apply