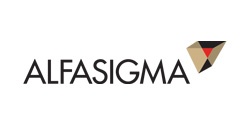 Pharmacovigilance Medical Expert
Pharmacovigilance Medical Expert
PV-MF Clinical Expert is responsible to provide the required medical expertise in pharmacovigilance processes requesting a clinical evaluation.
Main responsibilities
Perform ICSRs medical evaluation

Define ADRs relatedness and expectedness

Request follow-up information

Verify coded medical terms

Perform clinical evaluation and review benefit/risk assessment during PSURs preparation

Write the section of his/her own pertinence and review Risk Management Plans.

Provide all required medical expertise in all phases of the signal management process.

Attending the Safety Surveillance Meetings

Support EU QPPV of any product Emergency Safety Issues

Know and update the safety profile of marketed products

Prepare, in collaboration with EU QPPV/PV-MF Manager, the draft of the safety communication

Review and signs the Addendum to the Clinical Overview

Review and signs the Company Core Safety Information

Evaluate, in collaboration with Clinical Development or Corporate & International Medical Affairs/Medical Affairs & Congresses, all medicinal product requests for Compassionate use.

Signs the Responsibility Letter for Compassionate/named Patient Use programs as Primary Contact of Alfasigma.

Check that the prescription of the medicinal product for Named patient use is complete and compliant to applicable requirements.

Evaluation of scientific/medical literature

Awareness of the changes in local and international legislation.

Qualifications
Medical Doctor

MedDRA coder

Global safety database user

EV/EVDAS user
Job location: Bologna
The selection is addressed to candidates of either sex (L.903/77).
Interested candidates are kindly requested to send a detailed Curriculum Vitae, together with the authorization for the treatment of personal data according to GDPR 2016/679
Degrees of interest: Medical Doctor
To apply to this opportunity, just click on APPLY. After clicking, you can add a motivation letter. It's recommended but not compulsory.
Important: if the job description is in english, than also the motivation letter and the cv saved into the platform must be in english.
Apply