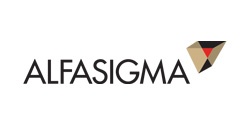 Clinical Research Physician
The ideal candidate, reporting to the Head of Early Clinical Development, will:
Act as Medical Expert for the assigned program/project/therapeutic area maintaining proper knowledge of therapeutic area(s) and indications;

Be responsible in providing clinical leadership and medical strategy input for all clinical deliverables in the assigned project ensuring timely and on-target delivery on set objectives in line with clinical development goals;

Be responsible for ensuring highest accuracy of the methodology applied in clinical research, scientific rigor, ethical conduct of trials and quality standards in the assigned clinical projects in compliance with standard operating procedures, GCPs, regulations and applicable guidelines and laws;

Collaborate with Portfolio Management & Business Development Departments in the clinical assessment of new in-licensing opportunities and business development activities / due diligence evaluations.
Main responsibilities
Leads development of clinical sections of trial and regulatory documents (e.g., finalization of Clinical Development Plan, Study Protocol, Investigator's Brochures, Core Informed Consent Form, Clinical Study Report, Briefing Books, safety updates, submission dossiers, and responses to Health Authorities);

Monitor and review medical data from the assigned studies whilst ensuring the safeguard of participants, data quality and compliance with medical guidelines, Ethics and GCPs;

Acting as a member of the Clinical Trial Team and in close collaboration with the Clinical Scientist and the Trial Managment Unit, deliver the results of the assigned clinical studies and the related key clinical documents, in accordance with the Clinical Development Plan and the related agreed timelines;

Ensure the safeguard of Patient Safety in collaboration with and in support of Pharmacovigilance;

Present trial- and compound- related information at Investigator Meetings and internal training sessions;

Participate in medical review, interpretation, and reporting of the results of the research, including submission to health authorities in collaboration with Regulatory Affairs and other relevant functions;

Collaborate for the preparation of manuscripts, abstracts and their publishing and presentations for scientific meetings and Development advisory boards;

Stay abreast of guidelines, current trends and medical practice in the identified therapeutic area(s), including reports and intelligence on key and critical technologies or treatment advances;

Contribute to the evaluation of new licensing-in opportunities, supporting clinical evaluation in collaboration with other relevant functions/Departments within R&D and external stakeholders;

As a medical expert, supports Clinical Development Director and/or other relevant functions in interactions with both external stakeholders (e.g., regulatory authorities, key opinion leaders, clinical investigators, data monitoring boards, advisory boards, patient advocacy groups) and internal stakeholders (e.g., Clinical Trial Team, Pre-clinical, Medical Affairs, Marketing, Business Development), and internal decision boards;

Drive ongoing data generation to address unmet medical needs and identify new or extended Clinical Development studies or other programs for the relevant therapeutic area of assignment;

Consistently complies with all governing laws, regulations, and other guidelines;

Ensure proper support for the improvement of internal processes and SOPs applicable for the Clinical Development Department and related activities.
Qualifications
Medical Doctor;

Significant experience in clinical or academic research (5 years of academic background and/or at least in CRO or Pharmaceutical Companies. Experience: preferably in the gastrointestinal, vascular or neurological field);

Sound knowledge of drug development and clinical trial process;

Strong knowledge of regulatory requirements / International Council of Harmonisation (ICH) guidelines;

Fluent English (oral and written).
Job location: Bologna and/or Rome (Pomezia Campus) and/or Milano
The selection is addressed to candidates of either sex (L.903/77).
Interested candidates are kindly requested to send a detailed Curriculum Vitae, together with the authorization for the treatment of personal data according to GDPR 2016/679
Degrees of interest: Medical Doctor
To apply to this opportunity, just click on APPLY. After clicking, you can add a motivation letter. It's recommended but not compulsory.
Important: if the job description is in english, than also the motivation letter and the cv saved into the platform must be in english.
Apply