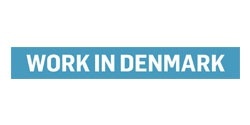 Senior Responsible Engineer for Process Engineering
Now is the time to join our great team of ten Downstream Process Engineers! As we continue to expand, we are looking for a motivated, skilled team player who wants to make a difference every day.
About the team
This position has its primary focus on tech transfer activities to ensure the downstream equipment readiness for the manufacture of future clinical and commercial products. In this role, you will be the main responsible for equipment modifications or implementation of new downstream equipment including driving the change management process. You will be the downstream equipment SME in the overall tech transfer team where your technical expertise will be needed for answering questions from our customer in addition to identifying the best technical solutions to ensure a successful tech transfer. Your tasks will also include performance of GAP analysis and reviewing the process flow diagrams.
The position interacts closely with several departments including the Drug Substance Manufacturing, Project Engineering, Quality, Automation, Validation, and Process Science.
About the team
The Downstream Process Engineering team also covers the daily support to the ongoing downstream production and support to larger projects including our current site expansion project. However, regardless of individual responsibility, we support each other when needed and strongly value collaboration and knowledge sharing. You will be part of a team that takes pride in delivering robust services and solutions to our stakeholders.
Responsibilities
· Act as Engineering SME in technology transfers, by managing deliverables from the engineering group, answering requests from internal and external customers and reviewing process descriptions against equipment specifications
· Scoping and implementation of equipment modifications
· Drive changes including performing risk assessments
· Support the production and secure reliable and robust operations
· Provide engineering technical troubleshooting for all purification equipment as required
· Review validation protocols and support commissioning and validation testing
· Perform training to ensure the production teams understand equipment functionalities
· Provide help and support to peers
· Participation in the engineering on-call program is required on rotational basis
Requirements
· Minimum a Bachelor's Degree within engineering or similar discipline
· 5+ years of experience in the areas of GMP manufacturing, engineering or facilities in a pharmaceutical environment
· Enjoy working as part of a team and also being comfortable working independently
· Curiosity and strong sense of urgency
· Self-driven
· Experience working with equipment in a commercial GMP environment is a big advantage
· Fluent in English both verbal and written
Your application
Has this sparked your interest? Then we urge you to please upload your CV and cover letter as soon as possible as we will be doing interviews on an ongoing basis. If you have any questions or doubts, please do not hesitate to contact Sr Manager in Process Engineering Cecilie Cederberg on cecilie.cederberg@fujifilm.com
Degrees of interest: Minimum a Bachelor's Degree within engineering or similar discipline