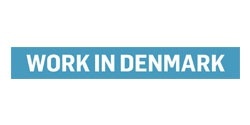 Senior Engineer for Assembly and Packaging
We are looking to strengthen our packaging team with engineers with relevant background to focus on the manufacturing process.
Do you dream of a job where every day is different?
We offer a job in a multi-disciplinary work environment where you go home smarter every day. Sounds great? Then you may be our new packaging/assembly Engineer at NNE.
In the Finished Products department, we are 20 highly skilled and enthusiastic engineers, providing a tremendous pool of knowledge at arms-length. We are working with all processes within Finished product both non-aseptic and aseptic processes. You will be working in an active and exciting environment at our office in Virum or at customer site.
We offer team-oriented environment and continuous development
We provide highly specialised consulting and engineering services by combining our experience of production processes, product development and regulatory aspects (GMP).
In NNE, we strive to inspire our customers with new technologies and help them find the optimal solutions when building new facilities, expanding, or renovating existing ones. One way we do this is when we continuously strive to share our best practices and learnings from the projects. You will daily find yourself surrounded by highly engaged and knowledgeable colleagues, who will help you develop continuously.
All our activities are project-based, meaning that every new task will give you a new opportunity to develop your personal competences. You take an active role in your personal development by broadening your competences, enhancing your knowledge, and turning it into practice.
What you will do
Our projects cover the full range from small-scale production equipment to the establishment of high-volume production facilities involving highly automated equipment with interfaces to manufacturing IT systems. You will work as consultant to our customers and be responsible for giving state-of-the-art assessment and recommendations on production equipment principles.
You will get the opportunity to participate in all phases of projects related to assembly of medical devices to packaging of drugs in all presentations. Your focus will be on changes to existing production equipment setup, establishment of small- or large-scale production facilities and support to our customers.
Typical tasks will involve:
Production equipment principles
Design for manufacturing
Design of flexible production setups
Process analysis and requirement specifications
Risk assessment of products and processes
Tender specifications, vendor selection and procurement of process equipment
Vendor supervision
Participating in commissioning, qualification/validation and test of the equipment
Depending on your role, you will work either as a project engineer within your field or as a coordinator in the projects. You will work independently or as part of a project team – but always in close cooperation with our customers. Thus, you will serve as a link between our customers, equipment suppliers and international regulations.
Location
Your primary place of employment will be at our headquarter in Virum, Denmark. Although, you must expect work-related travelling as most of our suppliers are international, as well as some of the customers.
Required Qualifications
We are looking for a highly experienced colleague with a keen technical interest and experience in Good Manufacturing Practice (cGMP). Furthermore, we imagine:
You have a relevant degree in engineering, e.g. mechanical or production engineering or similar
You have at least 8 years of relevant experience
Experience with Failure Modes, Effects and Criticality Analysis (FMECA) and Design for Manufacturing, is an advantage
You know how to manage projects and you thrive in a dynamic work environment
You have a high personal drive and can work independently but also enjoys working together with colleagues in a team
You are result oriented and have a strong customer understanding and a consultant mindset
You speak and write Danish and English fluently