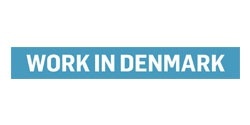 Senior Chemical Engineer with focus on API synthesis in pharma
Are you looking for a job where your chemistry skills can be used for helping people? A job in a multi-disciplinary work environment where you go home smarter every day? Then you might be our new Process Engineer at NNE.
Primary Duties and Responsibilities:
In the Active Products department, we are 30 highly skilled and enthusiastic engineers working with both upstream and downstream processes within pharma and biotechnology. We are responsible for designing the needed equipment to generate a specific product. The team is divided between our headquarters in Virum and our office in Kalundborg.

We strive to inspire our customers with new technologies and help them find the optimal solutions when building new facilities, expanding or renovating existing ones. You will daily find yourself surrounded by highly engaged and knowledgeable colleagues, who will help you develop continuously. All our activities are project-based, meaning that every new task will give you a new opportunity to develop your personal competences, both within process, but also in other relevant areas that you find interesting.

You will typically work as part of a multi-disciplinary team, working on different project phases (from Conceptual Design to Construction and validation) where your specific tasks can be:
calculating the production capacity of a facility.
creating and updating of P&ID's as part of the process design.
specification, selection and procurement of process equipment.
working with architects for the creation of the facility layout.
working with automation for designing the control strategy of the process equipment.
supervision of the manufacturing and installation of equipment.
participating in the equipment validation.
This particular position is for joining the team within the department that has focus on API synthesis, so your tasks will be related to production sites where organic solvents and powders are used and understanding the chemical reactions is a key, but also other unit operations like crystallization, drying, solvent regeneration... Many biotech production facilities are adding chemical modification steps in their processes, so understanding biotechnology will also be important.
Required Qualifications:
You have a degree in chemical engineering.
You know how to calculate the chemical balance of a reaction and understand the properties of organic solvents.
You have at least 5 years of experience in the life science/ biotech industry, ideally within chemical API.
You speak and write English fluently; good knowledge of Danish will be an advantage.
You are able to work independently but also enjoy working together with colleagues in a team.
You take responsibility when solving projects and you thrive in a dynamic work environment.
You are result oriented and have a strong customer understanding and a consultant mindset.
You possess the communication skills and attitude required to work on a consultancy basis for our customers.
Degrees of interest: chemical engineering