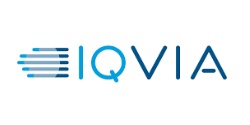 Manager, Clinical Operations
We are currently looking for a Line Manager to join our Clinical Operations team in Milan.
He/she will directly work with clients to provide value added input, to develop business opportunities that will lead to additional starbursts and to deliver projects built around strategic issues. Has responsibility for ensuring delivery of high levels of client satisfaction. Typically works within a specific CoE or region but may have responsibility across multiple CoEs and/or clients. Core responsibility of the role will be to manage employees across multiple job areas, establishing goals and objectives for team(s) as well as tracking and delivering on operational/financial performance.
Essential functions of the role will be:
Meet or exceeds assigned revenue targets by developing and delivering insightful, value-added proposals that address complex client issues; develop and/or elevate new business opportunities through the identification of follow-on work and new leads.
Act as principal owner of client engagements with ultimate responsibility for client satisfaction and delivers high levels of quality/added value.
Lead proposal development to ensure actionable, on-target and timely proposals are provided to clients.
Provides follow-up with client after project deliverables have been completed to ensure client satisfaction.
Provides direction, advice and intellectual leadership to clients and delivery teams.
Leads thought leadership and firm building initiatives.
Remain current on industry, client and competitive trends and directions in order to anticipate and identify new business challenges and issues at assigned clients.
Engages in recruitment and selection of new staff.
Mentor, coach, and share subject matter expertise with others to help develop individuals and our capabilities to deliver world-class solutions for clients.
Desired Skills and Experience
Previous experience in similar roles is required
Good interpersonal skills demonstrated as proactive, enthusiastic, and independent thinker
People management attitude
Fluency in English
Ability to be multi-tasking in a fast-paced environment and to work on a team
Location: IQVIA's office – Milan
Degrees of interest: Medicine - Healthcare, Sciences