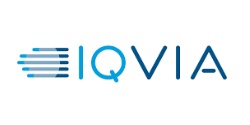 Clinical Research Associate (CRA) - Observational Studies (RWLP)
IQVIA Italy is currently looking for CRAs with proven experience in late phase/observational studies. As part of the Late Phase International group the successful candidate will be involves in remote monitoring activities and on site. You will have the chance to develop your CRA skills not only within observational trials but also in interventional ones.
PURPOSE
Ensure clinical research studies are conducted in accordance with the protocol, standard operating procedures, good clinical practice, and applicable regulatory requirements by engaging with assigned sites.
RESPONSIBILITIES
Maintaining oversight on site related activities throughout the life cycle of project performing site selection, start-up/regulatory, initiation, monitoring and close out visits plus maintaining appropriate documentation;
Manage the relations with the clinical centers with ad hoc remote and on-site monitoring
Manage the progress of assigned studies by documenting regulatory submissions and approvals, contracts and payments with the center, recruitment and enrollment, Case Report Form (CRF) completion and submission, and data query generation and resolution.
REQUIRED KNOWLEDGE, SKILLS AND ABILITIES
Mandatory CRA certification according to the DM 15/11/2011
Master's Degree preferably in life science
Previous experience as CRA (both for interventional and observatory studies) with independent monitoring experience of (at least) 1,5 years
Proficiency in use of Microsoft Word, Excel and PowerPoint
Excellence knowledge of Italian and English (you'll interact in an international context)
Excellent organizational and problem-solving skills
Ability to establish and maintain effective working relationships with coworkers, managers and clients and site personnel at assigned sites
Location: as a CRA you'll have the possibility to manage your work as home based
Must be able to travel in accordance with company and project requirements
Good interpersonal skills demonstrated as proactive, enthusiastic, and independent thinker
Degrees of interest: Master's Degree preferably in life science