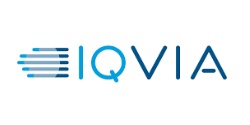 Medical Affairs Associate
JOB PURPOSE
The MGL is an established, formal, recognized, and dedicated role in Italy Oncology
Medical Affairs which is standardized across the regional and country organisation, accountable for the Governance of GxP and other regulated medical activities for the assigned country/division, which enables and support Medical Affairs business strategy execution by:
providing sustainable solutions to deliver medical affairs projects/activities.
providing insights about risks (by navigating and complying within Novartis processes, requirements and regional/local regulations).
streamlining an efficient communications and co-creation of content shared across

Global/Region/Country

(G/R/C).
monitoring and giving feedback to improve processes, systems and capabilities, with clear quality and performance metrics, a defined follow up and escalation process to accelerate country support and decision making.
The Medical Governance role brings operational efficiency and robust, accelerated decision making at the country/region level through new G/R/C governance pathways.

KEY PERFORMANCE INDICATORS/MEASURES OF SUCCESS
Compliance risks for assigned responsibilities are identified with well-defined processes and appropriate internal level of controls.
Internal Audits without critical findings for assigned functions and accountabilities.
Preventive action plans in place and implemented in an effective and timely manner.
Oversight through established KPIs/KQIs on existing systems, including training compliance


EDUCATION/EXPERIENCE
Education Scientific Degree, PhD, PharmD or equivalent.
Languages: Italian mother tongue (most of the GxP docs for the regulated activities are in Italian, as well as the Italian law). English – fluent (oral & written)
Experience
 Extensive and relevant experience in pharmaceutical industry (at least 3/5 years).
 Knowledge and understanding of:
Both scientific and operational aspects of clinical drug development and Medical Affairs.
GCP, ICH, and respective Country regulations.
Novartis standard operating procedures.
 Skills
Leadership and proven planning and management skill.
Strong communication and ability to communicate complex information in simple terms.
Process excellence.
Strategic thinking and change management mindset to sustain a culture of high ethical standard and compliance.
Negotiation and problem-solving skills for bridging between scientific and business.
Proactive and team-player approach for managing effective international and

cross-divisional/matrix

collaboration.
Pragmatic, solution oriented and solid "sense for risk assessment" attitude
Degrees of interest: Scientific Degree, PhD, PharmD or equivalent.