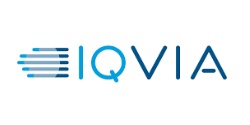 Clinical Trial Educator (1 year contract)
You'll often be your sites' go-to person for information, advice and problem solving. You will also have the chance to work on studies featuring complex or non-traditional patient pathways often featuring compressed timelines for diagnosis and enrollment and complex protocols requiring intense initial education and ongoing reinforcement. It will be your role to help to navigate issues where intense competition exists for similar patient populations. You will also be needed to provide regular training and assistance for site staff on issues such as drug administration and testing.
Our current need is that of a Medical Doctor/CRA/Study Coordinator/Nurse who have experience in Oncology field. The CTE will cover the national Italian geography and provide face to face support for sites within their country and will also be offering a mix of face-to-face and remote support to sites across their geography.
As our specialist CTE, you will be able to accelerate patient enrollment, improve site performance and help streamline studies in ways no other team member can. This position is fully home-based, and we offer a fixed-term contract for one year (with real possibility of contract extension into permanent)!
If you would enjoy the following:
Having a dynamic role which changes as the clinical trial progresses

Engaging with and educate clinical trials investigators and patients

Help to improving patient recruitment activities!
Responsibilities:
Provide practical support to study sites to maximize potential for patient enrolment.

Work with research sites to identify and address recruitment barriers – identify common site issues and work with the sponsor and relevant stakeholders to recommend creative options to overcome these barriers.

Provide on-going training and information on the clinical trial inclusion and exclusion criteria to the study team, where required conduct training for new study staff.

Act as a resource for healthcare professionals at clinical study sites by sharing best practices and strategies for patient identification and retention.

Conduct recruitment training sessions
Qualifications:
Experience as Medical Doctor/Nurse/CRA or Healthcare Professionals with proven experience in Oncology area

Have a solutions based approach to addressing the identified barriers to recruitment

English and Italian languages are essential

Excellent interpersonal and communication skills

Highly motivated well organized and results oriented

Flexibility to travel both nationally and internationally
Home-based position
Location: Italy
Degrees of interest: Medical Doctor/Nurse/CRA or Healthcare Professionals