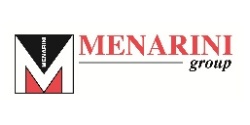 Corporate RA Officer
CONTEXT
The resorse will be part of Global Regulatory Affairs Department and will be responsible of handling a specific portfolio of products, guaranteeing the obtainment of new registrations and the maintenance of the existing ones in the Region in scope.
MAIN ACTIVITIES AND RESPONSIBILITIES
The ideal candidate, within the CIS and West-Balkan Regulatory Affairs team and under the guidance of the CIS and West-Balkan Regulatory Affairs Manager will deal with all aspects of the registrations and life cycle maintenance in the Region.
The ideal candidate will perform the following activities:
Planning/organising activities for preparing new product registration and maintenance of the existing registration through variation procedures and renewals;
Work in cooperation with technical internal functions (such as Quality Assurance, Medical-marketing, Clinical Sciences, Pharmacovigilance), and regional regulatory team for the preparation of the regulatory application related to new registrations and lifecycle management;
Preparation of the master data package to be shared with the regional regulatory affairs in order to proceed with the customization, as necessary, and submission of the application to the competent Authority/ies;
Application of the existing working flows and Company procedures;
Monitoring and understanding of new RA regulations and guidelines for the area of responsibility.
JOB REQUIREMENTS
Bachelor Degree in scientific environment, including, but not limited to, Pharmacy, Pharmaceutical Chemistry and Technology, Biology, Biotechnology, Chemistry, is mandatory;
1 year of previous experience in the regulatory environment is preferred;
Fluent in English, both written and oral;
The candidates should be dynamic, proactive and willing-to-do person;
The candidate should have excellent interpersonal, organizational and communication skills, capability in working in a team and good problem solving attitude
BASED: Florence/HQ
Degrees of interest: Degree in scientific environment