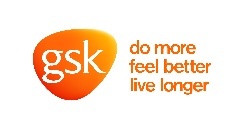 Trade Marketing Pharmacy - Internship
GSK Consumer Healthcare is looking for a brilliant fresh graduate to join the Trade Marketing Team for a 6-months internship.
As a Trade Marketing Intern, you will support the Trade Marketing Team in creating and implementing the commercial strategy in the Pharmacy channel.

PROJECT DESCRIPTION
- Support in implementation of channel trade strategies and canvass executions
- Collaborate on client specific growth plans, based on shopper, retailer and market insight
- Understand shoppers and customers' needs in order to increase sell-out performance
- Collaboration with Sales and Sellout field force to ensure brilliant execution and deployment of the strategy in the Point of sale
- Support in managing relation with external partner and agency (merchandising, in store activities, agencies, etc...)
- Performance and KPI Tracking
- Monitoring commercial strategies execution in order to leverage good performance and suggest corrective actions if needed
- Post-Monitoring POS activity with ROI approach
- Analysis of competitors plans and strategies

REQUIREMENTS
- University Degree in Marketing.
- Fluency in English.
- Use of all office package (with focus on powerpoint and excel).
- Smart approach with dashboards and databases to monitor performance.
- Market data analysis and understanding.
- nthusiastic, creative person who thinks in terms of solutions, curiosity and passion for his job.

ANALYTICAL SKILLS
- Previous experience in Trade Marketing, Marketing or Analyst position is a plus.
Degrees of interest: Economics