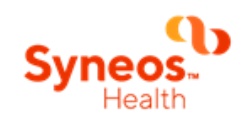 CRA Trainee Internship - Sponsor Dedicated
Come discover what our 25,000+ employees already know: work here matters everywhere. We're a growing and evolving biopharmaceutical industry leader, which means you'll have endless opportunities to work with experts around the world and build the career you've dreamed of.
As a part of the Syneos Health team, you'll help us deliver results for a rewarding reason – we improve patients' lives around the world. Because to us, a patient isn't just a number, they're our family, friends, and neighbours.
Why Syneos Health?
#SyneosHealthLife means we're committed to our Total Self culture – where everyone can authentically be themselves. Our Total Self culture is what unites us globally, and we know every person's unique contributions make a difference.
We believe our success is a direct result of the people who are driving it – you! We value your dedication to care for our customers and patients, so we want to focus on taking care of you. That's why we offer a comprehensive benefits program encompassing your total health - physical, mental and financial.
We are continuously building the company we all want to work for and our customers want to work with. Why? Because when we bring together diversity of thoughts, backgrounds, cultures, and perspectives – we're able to create a place where everyone feels like they belong.
Se sei interessato ad iniziare la tua carriera nel campo della ricerca clinica puoi entrare a far parte del team di Syneos Health come stagista e conseguire la certificazione come CRA, come da decreto del 25Nov2011.
Lo stage ti darà la possibilità di:
Ricevere la formazione sulla metodologia e normativa della sperimentazione clinica
Familiarizzare con le attività svolte quotidianamente dal CRA (Clinical Research Associate);
Effettuare 10 visite di accompagnamento con un CRA esperto;
Iniziare a lavorare con alcuni Clienti su studi internazionali ed in differenti aree terapeutiche, sotto la direzione e supervisione di un Line Manager.
Qualifications
Profili richiesti:
Laurea magistrale in discipline scientifiche (Farmacia, CTF, Biologia, Chimica);
Master universitario post laurea o corso di perfezionamento in sperimentazioni cliniche in scienze regolatorie;
Conoscenza della lingua inglese (scritta e parlata);
Buone capacità di comunicazione e relazionali;
Buone capacità organizzative;
Capacità di lavorare in team e di adattarsi a lavorare in un ambiente dinamico.
Primary Location: Europe - ITA-Home-Based
Job: Clinical Monitoring
Schedule: Full-time
Travel: Yes, 25 % of the Time
Employee Status: Temporary
Degrees of interest: Farmacia, CTF, Biologia, Chimica