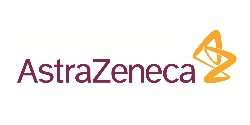 Clinical Research Associate
As Clinical Research Associate (CRA) you will have local responsibility for the delivery of the studies at allocated sites and is an active participant in the local study teams and you will play a pivotal role in channelling our scientific capabilities to make a positive impact on changing patients' lives.
MAIN DUTIES AND RESPONSIBILITIES
Reporting to the Associate Director SMM, as CRA you will work in close collaboration with other CRAs and the Local Study Team/ Local Study Manager to ensure that study commitments are achieved in a timely and efficient manner. The CRA acts as the main contact with the study site and has the responsibility for monitoring the study conduct to ensure proper delivery of the study.
The CRA is responsible for the preparation, initiation, monitoring and closure of assigned sites in clinical studies, in compliance with AZ Procedural Documents, international guidelines such as ICH-GCP, and relevant local regulations and that the sites deliver according to their respective commitment in the individual studies.
The role broadly includes the following key components:
Contributes to the selection of potential investigators.
Performs Site Qualification Visits, collection, preparation, review and tracking of documents for the application process; submission of proper application/documents for start-up and for the duration of the study.
Trains, supports and advises Investigators and site staff in study related matters, including Risk Based Quality Management (RbQM) principles.
Actively participates in Local Study Team (LST) meetings.
Contributes to National Investigators meetings, as applicable.
Initiates, monitors and closes study sites in compliance with AZ Procedural Documents. Shares information on patient recruitment and study site progress (site quality/performance) within the LST.
Drives performance at the sites. Proactively identifies and ensures timely resolution to study-related issues and escalates them as appropriate.
Updates systems with data from study sites as per required timelines.
Manages study supplies, drug supplies and drug accountability at study site. Prepares study drug for destruction, if applicable.
Performs monitoring visits (remote and onsite), as well as remote data checks, in accordance with the timelines specified in the study specific Monitoring Plan. If required, determines and discusses with LSM the correct timing and type of visits.
Performs Source Data Review (SDR), Case Report Form (CRF) review and Source Data Verification (SDV), in accordance with the Monitoring Plan.
Performs regular Site Quality Risk Assessments and adapts monitoring intensity accordingly during the study.
Ensures data query resolution in a timely manner.
Ensures accurate and timely reporting of Serious Adverse Events and their follow ups.
Prepares and finalises monitoring visit reports in systems and provides timely feed-back to the Principal Investigator, including follow-up letter, within required timelines and in line with AZ SOP.
Follows quality issue processes by escalating systematic or serious quality issues, data privacy breaches, CSP or ICH-GCP compliance issues to Local Management and/or CQM as required.
Assists site in maintaining inspection ready ISF.
Prepares for and collaborates with the activities associated with audits and regulatory inspections in liaison with LSM and CQM. Ensures the sites are ready for inspection at all times.
Ensures timely collection/uploading of essential documents in accordance with ICH-GCP, AZ SOPs and local requirements.
Ensures that all study documents under their responsibility are available and ready for final archiving and completion.
Collaborates with local MSLs as directed by LSM or line manager.
Manage all activities and Account relationship according with Company Values, Code of Conduct, Guidelines/Internal procedures relating to people, finance, technology, security and SHE (Safety, Health and Environment) and local, national and regional legislation.
ESSENTIAL REQUIREMENTS
Scientific Degree equivalent degree
Experience ( 1 years) as CRA in a pharma company or CRO
Excellent knowledge of international guidelines ICH-GCP, basic knowledge of GMP/GDP.
Good knowledge of relevant local regulations
Good medical knowledge and ability to learn relevant AZ Therapeutic Areas
Basic understanding of the drug development process
Good understanding of Clinical Study Management including monitoring, study drug handling and data management.
Excellent attention to details
Good written and verbal communication skills
Good collaboration and interpersonal skills
Good negotiation and problem solving skills
Ability to travel nationally/internationally as required
Valid driving license
DESIRABLE REQUIREMENTS
Demonstrated project management skills including scope, budget, timeline, resource management and use of associated tools.
Experience from Clinical Research/Operations (i e hands on work with Clinical Trial Management in the pharmaceutical industry)
Knowledge of R&D ways of working
Ability to effectively work with External Service Providers
Ability to look for and champion more efficient and effective methods/processes
Location: Basiglio
Degrees of interest: Scientific Degree