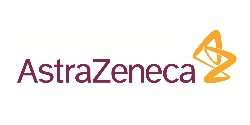 Brand Manager Oncology Lung-EGFR
As Brand Manager Oncology Lung-EGFR you will collaborate to manage all marketing activities of assigned product to support company objectives and you'll play a pivotal role in channelling our scientific capabilities to make a positive impact on changing patients' lives.
MAIN DUTIES AND RESPONSIBILITIES
Reporting to the Mktg coordinator EGFR you will develop and implement brand strategy and marketing plans as well as analyze the market segment, including identification of key growth drivers, opportunities and risks. May include determination of distribution channel solutions (including digital, social media, inside sales).
Your responsibilities will comprise the following aspects:
Collaborate in the definition of brand strategy and responsible for development of marketing plans, in line with the Italian legislation, AstraZeneca compliance and procedures
Support the team in the Brand Plan by liaising with the Cross-Functional team and collaborate with the Sales to implement and manage all go-to- market activities
Develop promotional materials for the sales force to support effective sales effort and educate sales representatives on company and competitor drugs
Liaise and collaborate with Global and European marketing team to highlight local needs and customer insights, share best practices and ensure a right execution of global strategy
Work with analysts to analyze market data and identify key segment drivers, growth opportunities and business threats, monitor brand and competitive performance, develop budgets, monitor expenses and KPIs for the brand
Involve and interact with HCPs to organize and implement innovative projects and meeting based on patient centricity
Ensuring high Corporate image around Scientific Community
Managing all activities and Account relationship according with Company Values, Code of Conduct, Guidelines/Internal procedures and Italian legislation
ESSENTIAL REQUIREMENTS
Business or Scientific Degree
At least 1 year of marketing experience in healthcare or biopharma industry, with a strong preference for experience in the Oncology therapeutic area
Understanding of commercial strategy, methodologies and tools (customer profiling and segmentation, market research techniques including patient journey mapping, competitive intelligence resources)
Ability to engage cross-functional working groups and teams
Good project management skills
Strong communication skills
Successful record of creating and deploying digital content & channels
operating in a highly regulated environment and industry
Proficiency in English and Italian
Degrees of interest: Business or Scientific Degree