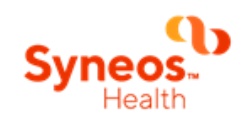 CRA II/Senior CRA, Oncology - Sponsor Dedicated
Description:
Here at Syneos Health, we are hiring a Clinical Research Associate II or Senior CRA to be home based in Italy (any well-connected cities) and sponsor dedicated to a top 10 Pharma company working on Vaccines studies.

Why Syneos Health?
Join a game-changing company that is reinventing the way therapies are developed and commercialized. Created through the merger of two industry leading companies, INC Research and inVentiv Health, we bring together more than 22,000 clinical and commercial minds to create a better, smarter, faster way to get biopharmaceutical therapies into the hands of patients who need them most. Evolve in a global company that is always looking for ways to work smarter and more efficiently as the only fully integrated Biopharmaceutical Accelerator. You'll be supported with comprehensive resources based on today's emerging technologies, data, science and knowledge - instead of practices from the past. Teaming with some of the most talented professionals in the industry, you'll gain exposure and work in a dynamic environment to over-deliver and outperform. A career with Syneos Health means your everyday work improves patients' lives around the world.

The Clinical Research Associate performs routine site visits to ensure that the rights and well-being of human subjects are protected. Additionally, the Clinical Research Associate assists in training and mentoring other regional monitoring personnel. In doing this, the Clinical Research Associate represents Syneos Health and the sponsor to site personnel and colleagues with professionalism and integrity.
This position requires monitoring visits to sites.

Responsibilities:
Perform routine site visits, including Pre-Study, Initiation, Routine, and Closeout visits, to include monitoring of proper informed consent procedures, compliance with protocol, GCP/ICH Guidelines, and other applicable regulatory requirements, and assurance of good site performance.
Document each visit with a quality written monitoring visit report and submit to the reviewer for review and approval within contractual guidelines.
Author and send follow up letter to investigative site documenting the visit and any outstanding items to be addressed within contractual timelines.
Review and approve monitoring visit reports ensuring finalization within contractual obligations.
Assist Project Managers in study execution by acting as Lead CRA on projects and facilitating communication with Clinical Monitoring team.
Perform monitoring evaluation visits with CRAs.
Develop and facilitate training for colleagues on clinical, regulatory, administrative, and company procedures and processes.
Develop study specific tools for tracking and reporting for Clinical Monitoring team.
Participate in feasibility studies.
Develop and write Clinical Monitoring Plans.
Present study materials at Investigator/study launch meetings when required.
Support project management team with assessment of workload and site assignments within the project team.
Assist project management team with review of monitoring reports and study documents when required.
Participate in company-required training programs and on BID defense meeting.
Perform necessary administrative functions (e.g. submission of expense reports, entering time).
Train/Mentor junior CRAs on monitoring, internal procedures, and query resolution.
Perform regulatory activities, if applicable.
Qualifications:

The ideal candidate will need the following experience/skills to be considered:
At least 2 years of clinical monitoring experience in Italy and in possession of CRA Certification according to the Ministerial Decree of 15/11/2011;
Previous Oncology experience;
Very good knowledge of Good Clinical Practice/ICH Guidelines and other applicable regulatory requirements;
Demonstrated proficiency in problem solving, juggling multiple priorities and a commitment to quality and customer focus;
Proven ability to work independently in a fast-paced environment;
Strong communication, interpersonal, and organizational skills;.
Must demonstrate good computer skills;
Ability to provide clear direction and guidance to others;
Fluency in Italian and a high level of English language are required.
We have a comprehensive benefits package and offer highly competitive remuneration.

Disclaimer:
Tasks, duties, and responsibilities as listed in this job description are not exhaustive. The Company, at its sole discretion and with no prior notice, may assign other tasks, duties, and job responsibilities. Equivalent experience, skills, and/or education will also be considered so qualifications of incumbents may differ from those listed in the Job Description. The Company, at its sole discretion, will determine what constitutes as equivalent to the qualifications described above. Further, nothing contained herein should be construed to create an employment contract. Occasionally, required skills/experiences for jobs are expressed in brief terms. Any language contained herein is intended to fully comply with all obligations imposed by the legislation of each country in which it operates, including the implementation of the EU Equality Directive, in relation to the recruitment and employment of its employees.

Primary Location: Europe - ITA-Home-Based
Job: Clinical Monitoring
Schedule: Full-time
Travel: Yes, 50 % of the Time
Employee Status: Regular
Degrees of interest: At least 2 years of clinical monitoring experience in Italy and in possession of CRA Certification