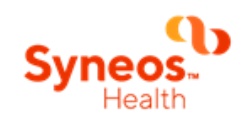 CRA II, Sponsor Dedicated - Oncology/Gen Med
Description
Here at Syneos Health Italy, we are looking for a CRA II/Senior CRA work sponsor dedicated for one of our best partners in innovative Oncology or General Medicine trials. The job location could be any well connected city in Italy. We also offer up to 10000 € Sign On Bonus!

Why Syneos Health?
Join a game-changing company that is reinventing the way therapies are developed and commercialized. Created through the merger of two industry leading companies, INC Research and inVentiv Health, we bring together more than 22,000 clinical and commercial minds to create a better, smarter, faster way to get biopharmaceutical therapies into the hands of patients who need them most. Evolve in a global company that is always looking for ways to work smarter and more efficiently as the only fully integrated Biopharmaceutical Accelerator. You'll be supported with comprehensive resources based on today's emerging technologies, data, science and knowledge - instead of practices from the past. Teaming with some of the most talented professionals in the industry, you'll gain exposure and work in a dynamic environment to over-deliver and outperform. A career with Syneos Health means your everyday work improves patients' lives around the world.

RESPONSIBILITIES:
Monitor (pre-study, initiation, routine, and close-out visits) at investigator sites) for GCP compliance according to Syneos Health SOPs and/or client guidelines;
Recruit investigators for participation in clinical trials;
Negotiate study budgets with investigators;
Obtain, review for appropriateness, and process regulatory and administrative documents from investigator sites;
Review draft protocols for completeness and feasibility;
Develop Case Report Forms for clinical trials;
Present (e.g. study specific guidelines and procedures, case report forms, and monitoring conventions) at Investigators' Meetings;
Prepare and process Serious Adverse Event (SAE) reports;
Prepare project management reports for clients, project personnel, and Syneos Health management;
Review and verify CRFs and other clinical data, in-house, for completeness and accuracy; generate queries;
Resolve queries of CRF data with study site personnel;
Review Tables and Listings generated from study data;
Assist in writing Clinical Study Reports;
Train junior CRAs on monitoring, internal procedures, and query resolution.
Qualifications

Bachelor's degree or RN in a related field or equivalent combination of education, training and experience;

Knowledge of Good Clinical Practice/ICH Guidelines and other applicable regulatory requirements;

Must demonstrate good computer skills and be able to embrace new technologies;

Excellent communication, presentation and interpersonal skills;

Ability to manage required travel of up to 75% on a regular basis.

We offer a highly competitive remuneration and package.

Primary Location: Europe - ITA-Home-Based
Job: Clinical Monitoring
Schedule: Full-time
Travel: Yes, 75 % of the Time
Employee Status: Regular
Degrees of interest: Bachelor's degree or RN in a related field or equivalent combination of education, training and experience