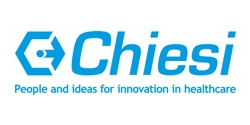 Pre-clinical Research - Biochemistry Scientist
Organizational Unit: Pre-clinical R&D - Pharmacokinetic Biochemistry & Metabolism
Responsibilities: Carrying out in vitro ADME studies for Discovery and Early Development projects
Activities:
Development of bioanalytical methods for in vitro ADME studies
Planning and conducting in vitro metabolism studies (Clint in hepatocytes and microsomes, metabolic stability in S9 and plasma etc)
Planning and conducting CYP450 interaction and induction studies in vitro
Reaction phenotyping for enzymes responsible for metabolism
Preparation of reports on the analyses carried out
Biodistribution studies
Education: Degree in CTF or similar
Experience: At least 3 months of experience in an In Vitro Metabolism Laboratory of a pharmaceutical industry or a university.
Technical skills:
Instrumentation: HPLC-MS/MS is a must.
Knowledge of microplate reader, PCR, optical and fluorescence microscope, cell culture techniques, in vitro ADME models will be an asset.
Soft skills:
autonomy
analytical capacity
results orientation
team working
attention to quality
Languages: good english
Contract type: maternity leave
Place of work: Parma, Italy
Degrees of interest: Degree in CTF or similar