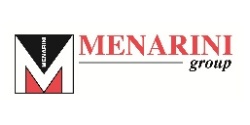 eLIMS Specialist
CONTEXT
Menarini Ricerche S.p.A., PK-DM Department – Pomezia – Corporate Clinical Pharmacology & Pharmacometrics, started a computerization program for its laboratories and the implementation of a LIMS (Laboratory Informatic Management System) is a leading part in this project. The new position will operate in the PKDM department reporting to GxP Manager
MAIN ACTIVITIES AND RESPONSIBILITIES
Participate to the LIMS system configuration (design, roles, connected instruments, operative procedures, training) and validation.
Issue and review of validation documents (URS, VPL, RAR, Testing Protocols)
Planning, conducting and reporting CS Validation Processes
Perform testing activities.
Attend individual as well as collective training by e.g. evaluating state of the art of registration agencies papers, attending to trainings and workshops, etc.
Manage configuration changes and periodic reviews of the system.
Take part to the Projects Team and support senior colleagues to implement the system in compliance with internal procedures and regulatory requirements.
JOB REQUIREMENTS
Education: Bachelor Degree in Pharmacy, Pharmaceutical Chemistry and Technology, Biology, Biotechnology, Chemistry or related matters
Years of experience: 1-3 in Pharmaceutical Industry related to Informatics infrastructure management and Computer System management
QUALIFICATION AND SKILLS
Experience in CSV activity related to software managing analytical systems (i.e. Analyst, Empower).
Knowledge of the processes that regulates Bioanalytical Laboratories.
Knowledge of CFR 21 Parte 11 and EU/GMP Annex 11 rules, ISPE GAMP5 guidelines, and Data Integrity guidelines (i.e. MHRA, WHO, EMA, FDA).
Knowledge and experience on commercial LIMS (i.e. Thermo Scientific Sample Manager LIMS, LabWare LIMS, STARLIMS, SoftLab, WATSON, NuGenesis) is considered a plus
Ability to plan activities and manage CSV regulatory documents delivering within expected timelines. In this environment, the candidate should have a good knowledge of CSV, DI, GLP, GCP procedures.
Fluent English both oral and written
LOCATION: Pomezia
CONTRACT DURATION: 12 months
Degrees of interest: Pharmacy, Pharmaceutical Chemistry and Technology, Biology, Biotechnology, Chemistry or related matters