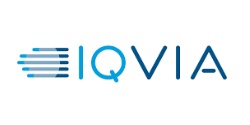 CRA School Internship - Clinical Department
Do you want to transform Clinical Development? IQVIA is developing new ways to drive clinical trials forward! This is a great moment to join us!
Are you interested in starting your career in clinical research field within the major international CRO?
We are currently looking for interns to join our Clinical team in Milan.
As an intern with IQVIA, you will have the possibility to deepen your knowledge of the clinical world as part of one of the biggest CRO in the world. Under the direction and supervision of line manager and/or other designated clinical team members, you will have the possibility to gain a complete overview of clinical roles such as CRA, Clinical Trial Assistant and Regulatory & Start Up thanks to a program of job rotation.
During your internship within IQVIA you will have the possibility to:
Be trained on clinical research world and IQVIA's methodology;
Be familiar with preparation, handling and distribution of Clinical Trial Supplies and maintenance of tracking information;
Collaborate on projects related to CRA activities, deepen your knowledge in the type of activities that CRA usually deal with (internal data record systems, interaction with sites etc);
Assist IQVIA's professionals (CRAs and RSUs) in accurately updating and maintaining clinical systems that track site compliance and performance within project timelines;
Collaborate in the preparation site regulatory documents, reviewing for completeness and accuracy;
be responsible for providing support to clinical projects under direction and supervision of line manager and/or other designated clinical team members
Thanks to this program, you will have the chance to complete the 10 accompany monitoring visits and IQVIA will provide you with CRA Certification (as per DM 15/11/20111)
Your rewards:
Career & development opportunities - we are the leader CRO, opportunities are here!
Exposure on international studies in different therapeutic areas
Desired Skills and Experience
MSc degree with strong record of academic achievement, preferably in Scientific/Life Science field (Pharmacy, CTF, Biology, Chemistry etc.)
2nd level Master in field of clinical research will be considered a plus
Previous experience as Study Coordinator or Data Manager is highly recommended!
Good understanding of clinical trial processes
Proficiency both in English (written and spoken) and Italian
Excellent Microsoft Office Skills
Good communication skills
Data accuracy
Good interpersonal skills demonstrated as proactive, enthusiastic, and independent thinker
Ability to be multi-tasking in a fast paced environment and to work on a team
Location: IQVIA's office – Milan city center
Internship grant
Degrees of interest: MSc degree with strong record of academic achievement, preferably in Scientific/Life Science field (Pharmacy, CTF, Biology, Chemistry etc.)