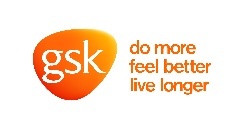 Manufacturing Support on Product Stewardship
Descrizione posizione lavorativa
For the Rosia plant we are looking for a person to insert for an Internship project in the Manufacturing Science and Technology (MSAT) division .
Brief description of your department activities and reason why we are looking for an intern
As a member of the Manufacturing Sciences and Technology (MSAT) organization, works with Product Steward contributing to the process knowledge and lifecycle management of the assigned product throughout CPV activities. Provide support to evaluation of trend analysis of CPP, IPC and CQA in CPV program and providing scientific and technical oversight in process-specific issues, continuously improving product quality, yield and manufacturing efficiency, performed in compliance to cGMPs, Pharmacopoeia, LSOPs and current guidelines and normative.
Use scientific knowledge associated to statistical process control tools to analyze data providing process understanding and aiming at identifying root causes for product and process failures.
Project description: main purpose, activities and expected results
During the internship, the candidate will acquire knowledge of the assigned product with particular focus on CPV of all Process Units (Fermentation, Purification, Activation and Conjugation) for Primary Production (Drug Substance) and of all Process Units (Formulation, Filling, Inspection) for Secondary Production (Drug Product)
Major accountabilities:
Support the execution of Technical Risk Assessment (TRA), by applying Failure Mode and Effect Analysis (FMEA) approach, related to Fermentation, Purification, Activation and Conjugation Process Units and formulation and filling and inspection units for Neisseria meningitidis . In details, the tool will be used to record product knowledge and understanding, identify the critical parameters which could affect product quality, safety and efficacy, identify potential failure risk and related mitigating actions.
Provide support in the creation or revision of the MSAT technical documentation linked to CPV (i.e. implementation plan, CPV reports, etc…) or manufacturing processes (i.e. QRA, Product Quality Impact Assessment, etc…)
Daily monitoring of manufacturing process data, in order to react immediately to process performance issues/change-points/outliers detection.
Provide support in process/product troubleshooting/improvement activities.
Create datasets for the evaluation of the main parameters/attributes that could correlate with process performance issues/change-points/outliers detection.
Support the implementation of GSK Production System (GPS) within MSAT organization in order to daily monitor MSAT activities and performance, recurrent deviations and process yield.
Competencies the intern will develop thanks to the internship experience
Knowledge of Technical Risk Assessment and FMEA principles.
Knowledge of Pharmaceutical products and manufacturing of Vaccines Drug Substances. And Drug Product.
Knowledge of data collection and interpretation.
Requirements
M.Sc. Degree in Pharmaceutical Chemistry and Technology (CTF), Biology, Biotechnology, Chemistry, Pharmacy or equivalent scientific degree.
Basic knowledge on biological aseptic processes.
Good English Language skills
Basic Knowledge in statistical tools
Good MS Word and Excel skills
sede: Italy - Rosia
Degrees of interest: M.Sc. Degree in Pharmaceutical Chemistry and Technology (CTF), Biology, Biotechnology, Chemistry, Pharmacy or equivalent scientific degree