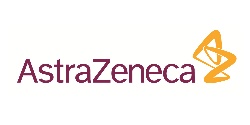 MEDICAL SCIENCE LIAISON ONCOLOGY BREAST CANCER - centro Italia
As Medical Science Liaison Oncology Breast Cancer (Emilia Romagna, Toscana, Lazio, Umbria, Marche, Sardegna) you will act as the first point of contact for any medical/scientific aspect or issue related to the assigned products by engaging in Scientific Exchange with AstraZeneca teams, Key External Experts, Health Care Professionals, and Clinical Investigators.
In the last 15 years, AstraZeneca has built and strategically acquired one of the most promising Oncology pipelines in the industry. Our aim is to help improve the outcomes of breast cancer patients with the ambition to one day eliminate cancer as a cause of death. Throughout our history, our innovative science has led to potential practice-changing medicines for patients, and although we have come so far, there is still much to be done. We are committed to furthering our research to redefine the breast cancer treatment paradigm.
MAIN DUTIES AND RESPONSIBILITIES
Reporting to the MSL Manager Breast Cancer, you will engage with external specialists to identify medical unmet needs, evidence gaps and gain insight, and delivers presentations in a non-promotional scientific context as determined by global and local Medical Affairs plans.
The role will comprise the following aspects:
Providing medical input to Competitive Intelligence Department, including critical review of competitor data/scientific material
Developing and maintaining contacts with Key External Experts of the assigned territory and represent the main contact for any scientific/medical aspect
Providing input and support to Medical Advisors/Medical Lead and Clinical Operations Team in sites selection and feasibility assessment for national/international trials, and handling potential issues connected with the implementation and conduct of international/national trials
Collecting and discussing with Investigators the proposal for independent studies (ESR Externally Sponsored Research) in the assigned area and, according to SOP, filling in the forms for the company's evaluation and discussion
Identifying local medical needs and define a Local Scientific Plan (LSP), according to the Italian and HQ strategies and policies, in synergy with the current alliance
Managing of a local medical budget in order to support and organize local projects
Building partnership with Area/Field Manager to implement the LSP through regular contacts and team meetings
Support the Regional Access Managers (RAM) and the Local Access Managers (LAM) to ensure alignment of Local Scientific Plans with regional plans through: relationships/scientific projects with regional Health Authorities and management of scientific issues related to the introduction of Company's drugs into local formularies, respectively
Other Activities:
Supporting the Medical Advisers/Medical Lead and Patient Safety Department in the management of AEs (e.g collection of follow-up information).
Managing medical information requests
Acting as country delegate for assigned GMT activities (active participation and support as needed)
Managing all activities and Account relationship according with Company Values, Code of Conduct, Guidelines/Internal procedures and Italian legislation
ESSENTIAL REQUIREMENTS
Scientific Degree, Master or Doctorate Degree in the relevant field of study (Medical Degree highly preferred)
Previous experience as MSL or Medical Advisor or other activities within the Medical Department roles
Experience in the oncology field
Fundamental knowledge of basic research, drug development, clinical environment
Detailed knowledge of the local regulatory requirements related to medical affairs activities
Experience in mapping new TA(s) and product launch preparation and execution
Communication skills, including communicating detailed technical, scientific, or medical information
Ability to work in team
Leadership capabilities and interpersonal skills
Project management experience
Understanding of written/spoken English
Domicile preferably in Rome
Why AstraZeneca?
At AstraZeneca when we see an opportunity for change, we seize it and make it happen, because any opportunity no matter how small, can be the start of something big. We're opening new ways to work, pioneering ground-breaking methods and bringing unexpected teams together. Join us on our journey of building a new kind of organisation to reset expectations of what a bio-pharmaceutical company can be.
Next Steps – Apply today!
Degrees of interest: Scientific Degree, Master or Doctorate Degree in the relevant field of study
A questa posizione è possibile candidarsi direttamente sul sito compilando la lettera di motivazione e cliccando sul bottone APPLY, il tuo CV verrà automaticamente inviato ai selezionatori. La lettera di motivazione non è obbligatoria ma è altamente cosigliata. Ti consigliamo comunque di partecipare al webinar dell'azienda.
Apply