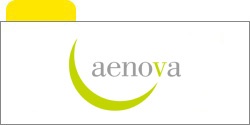 Junior Quality Assurance Officer
Sede: Strada Statale 156 KM 47.600, 04100, Borgo San Michele (Latina)
Modalità: in presenza.
Tipologia contratto: Stage o tempo determinato in base a esperienza pregressa.
Mansioni: supporto nelle attività di change control, batch record review, investigazioni, deviazioni e gestione audit all'interno della funzione Quality Operations.
Lauree: Chimica, CTF, Biologia, Biotecnologie, Farmacia.
Degrees of interest: Laurea in Farmacia, CTF, Chimica, Biologia o Biotecnologie
To apply to this opportunity, just click on APPLY. After clicking, you can add a motivation letter. It's recommended but not compulsory.
Important: if the job description is in english, than also the motivation letter and the cv saved into the platform must be in english.